IVA or Debt Management Plan
There are various solutions available to advise and help you resolve your debt problems. Two of the most popular options are Individual Voluntary Agreements and Debt Management Plans.
If you're considering either of these options, but are unsure which is right for you, there's no need to panic – here at IVA Helpline, we're dedicated to providing you with impartial advice that will help you to manage your debt. Call our team now on 0800 464 7235 to start your debt-free journey.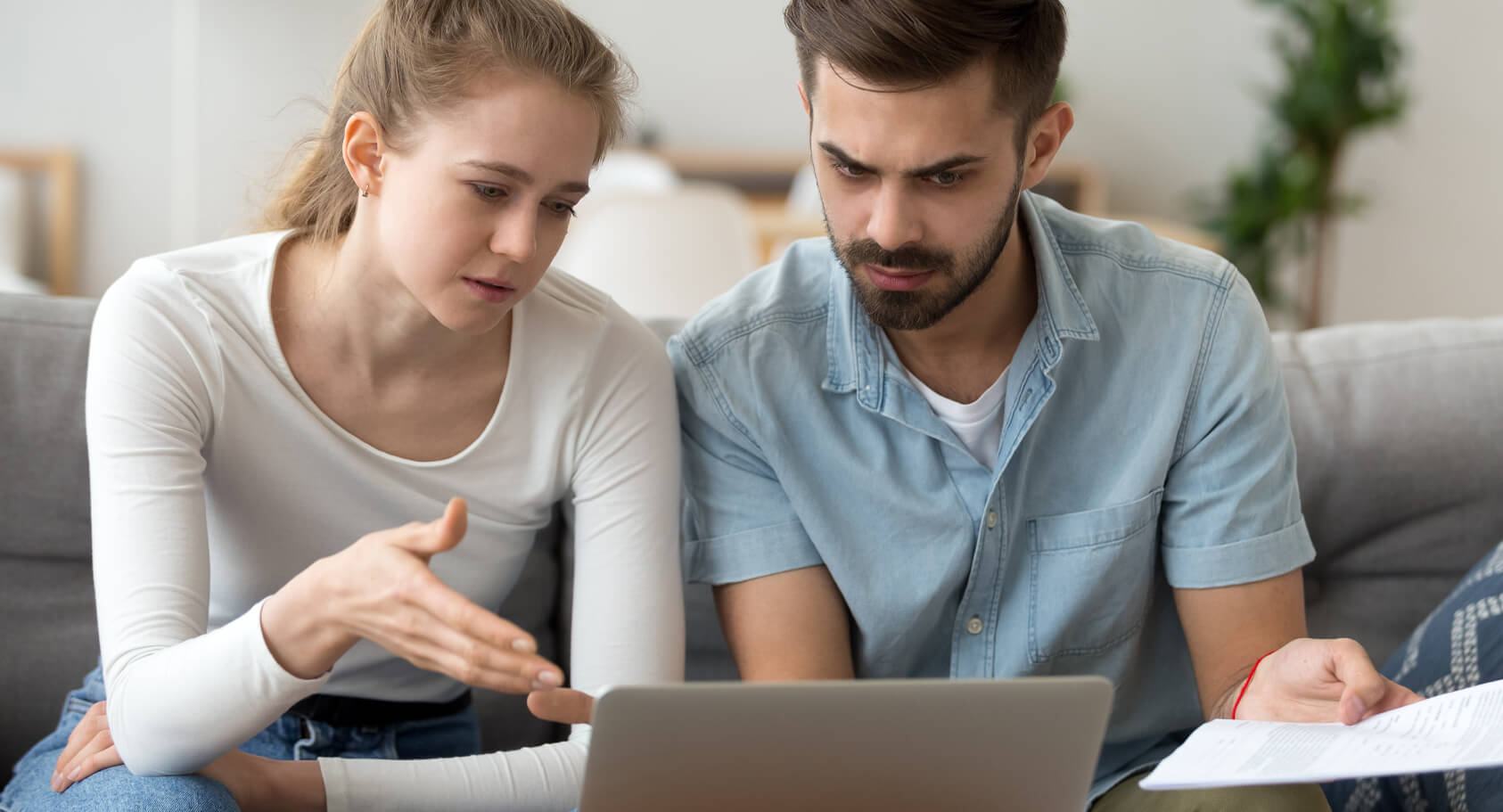 What Is An Individual Voluntary Arrangement (IVA)?
An Individual Voluntary Agreement (IVA) is a popular option amongst those in debt, as it is a legally binding agreement that allows you to pay back your debts at an affordable rate over a relatively short period of time – usually five to six years.
Because of its formality, your creditors also have to commit to it. Another key feature is that any unsecured debt is written off at the end of your IVA, leaving you debt-free.
Check if you qualify
What Is A Debt Management Plan (DMP)?
On the other hand, a Debt Management Plan or DMP allows you to make affordable monthly payments to manage and subsequently pay off your debts. A DMP is associated with non-priority debts such as credit cards and loans.
However, it should be noted that a DMP is an informal debt solution that is not legally binding, meaning that although you can cancel at any time, your creditors can take action against you.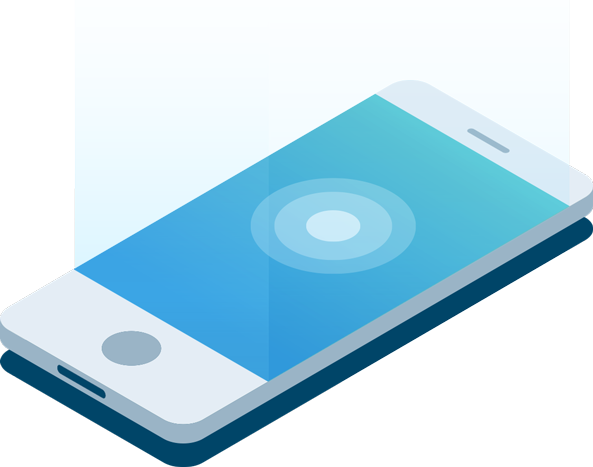 Call us on

0800 464 7235

Our trained advisors are here to help, so if you think an IVA proposal is one of the best debt solutions for you, don't hesitate to call us on 0800 464 7235 to speak to one of our trained debt advisors or click below to see if you qualify…

Check if you qualify
Who Is Eligible For A DMP Or IVA?
To be eligible for an IVA, there are tighter requirements in place compared to a DMP. Therefore to qualify for an IVA you must:
Have at least £5,000 in unsecured debt. However, due to the high fees, there may be better alternative options if you owe less than £10,000.
Owe money to at least two different creditors.
Be able to afford to pay at least £80 per month for IVA payments.
Live in England or Wales, as Scottish residents can consider a Trust Deed.
For more information on whether an IVA is right for you, please see the Citizen's Advice checklist.
Eligibility for a DMP differs from an IVA as there are no strict criteria in place. Anyone who is struggling with debt or at risk of bankruptcy can set up a plan. However, this is only as long as they can afford to pay monthly payments at a reduced cost whilst still being able to afford regular bills such as council tax and mortgages or rent.
If you would like to speak with a member of our team to discuss your eligibility, please call 0800 464 7235.
What Are The Differences Between An IVA And A DMP?
To determine whether an IVA or DMP is best for you, it is worthwhile considering what the key differences are and how they may impact you.
Length
Firstly, IVAs tend to last for around five years, which can be extended by a year if you do not own property. Likewise, it can also be extended if there are missed payments that then tend to be added at the end of the plan.
As mentioned previously, unsecured debts can be written off if your payments aren't enough to fully pay off your debts by the end of the plan.
Conversely, there is no set length of time that a DMP will last for, but you can usually expect them to last for around ten years, as you are required to pay off the entirety of your debt, rather than the remaining debt being written off. Therefore if you owe higher amounts of debt, you may find that a DMP is more costly compared to an IVA.
Costs and fees
Setting up an IVA is the responsibility of the insolvency practitioners who will establish a repayment plan by discussing it with the creditors on your behalf. The insolvency practitioner's fees are included in your monthly payment plan which is specifically tailored to what is affordable for you.
For DMPs, you have more options. Your first option is to enlist the help of a debt management company or a dedicated debt charity such as StepChange. A debt charity will establish a DMP for no charge, they also offer free debt advice. If you opt for a debt management company, they will usually charge fees of around 15% of your monthly repayments.
Alternatively, you can converse with the creditors to set up the plan yourself.
Interest rates
A big draw for IVAs is that they freeze interest and charges. This means that you solely pay your monthly contributions until the end of the plan, without any unexpected rises in costs.
If you have a DMP, some creditors will also freeze interest – this varies case by case, however, as the final decision is up to them.
Monthly debt repayments
When you begin an IVA, you will work with an insolvency practitioner to work out a monthly repayment plan that will take your financial circumstances into account – this ensures that what you pay per month is an amount that you can afford.
You also have the option to pay a lump sum or combine it with monthly payments. As it is a formal debt solution, your creditors will have to agree to it.
DMPs are based on set monthly payments which are divided between your creditors. As you are making lower payments, you may find your debt takes longer to pay off compared to an IVA.
Check if you qualify
How Do DMP And IVA Debt Solutions Affect Your Credit Score?
It should be noted that no matter what debt solution you opt for, it will affect your credit score. However, it is important to understand their impact to determine what solution will suit you.
If you have an IVA, it will be reported in your credit report, meaning that your credit rating will go down. This may mean that you struggle to borrow money, especially for higher valued goods and services. The reason for this is that lenders will see that you have had difficulty repaying money in the past and are therefore of higher risk.
DMPs are no exception, as you are likely to find your credit rating also lowers. Like with IVAs, reduced payments show that you have struggled to repay money that you owe and are therefore of high risk. As with both cases, you may find you can still borrow money but it will often be at a higher interest rate.
Will DMPs And IVAs Stay On Your Credit File?
If you have an IVA, you may find it difficult to get credit in the short term. You will also find that your IVA will stay on your credit file for six years from the first date it was approved. On the plus side, the written-off debt will make it easier for you to build up your credit, especially compared to if you took no action to deal with your debt.
DMPs will stay on your file for six years commencing from the date they were paid off. As DMPs tend to take longer to pay off, you may find your score is negatively impacted for longer when compared to an IVA.
Which Is The Best Debt Solution For Me?
The best solution is an informed decision – differing circumstances and your own personal situation can heavily influence the suitability of both options. Both IVAs and DMPs have different advantages and disadvantages.
The Benefits Of Individual Voluntary Arrangements
You can make tailored affordable monthly payments.
It is a good solution for high levels of debt.
Creditors tend to accept the fact that only part of the debt will be paid.
They are legally binding, so creditors have to stick to it.
There are no setup fees charged before an agreement is reached.
Interest and charges are frozen.
Homeowners can typically keep their home, so long as mortgage payments are still being made.
The Benefits Of A Debt Management Plan
You are suitable for it if you can afford your monthly bills, living costs and have a steady income.
It works well if you feel you can repay your debt.
It offers a good solution if you have low levels of debt.
Creditors can halt interest and fees.
Having a regular monthly payment allows you to have better financial control.
The Negatives Of An Individual Voluntary Arrangement
Your credit record and score will be affected.
You will have restricted spending until the IVA finishes.
If you have equity in your home, you will need to remortgage.
The Negatives Of A Debt Management Plan
Your credit record and score will be affected.
You have to pay off all of your debt.
Due to paying less each month, your debt may take longer to pay off.
Your creditors may not freeze your interest.
Contact IVA Helpline Today For Trustworthy IVA And DMP Advice
At IVA Helpline, we're here to offer you reliable and professional advice to help you on your journey to becoming debt-free.
If you would like to speak with a friendly member of our team to determine the best debt solution for you, please call us on 0800 464 7235. Beginning to manage your debt can be a daunting prospect, but at IVA Helpline, we're here for advice every step of the way.
Frequently asked questions
Prefer to talk?

We're ready to listen and help you
Get Help Online
Answer a few simple questions and one of our experts will get in touch.
Get Help Online
Send us an email
Use our online form to get in touch and we'll respond as soon as we can.
Send email
Call us
Answer a few simple questions and one of our experts will get in touch.
Call Us