How Will An IVA Impact My Life?
For those who need financial aid, an Individual Voluntary Arrangement (IVA) can be a great way to help pay off that debt if it becomes too much. The IVA was bought in by the Insolvency Act of 1986 and has helped many individuals get out of debt quickly.
As a debt solution, it allows the individual to make monthly payments over a period of time until the full balance is paid off. But how does that impact your life? Those who don't know much about using IVAs may be cautious about using them when other debt solutions can affect your future eligibility or issues with financial aid.
In this guide, you'll learn more about how an IVA will impact your life and whether it's an option for you and your financial circumstances.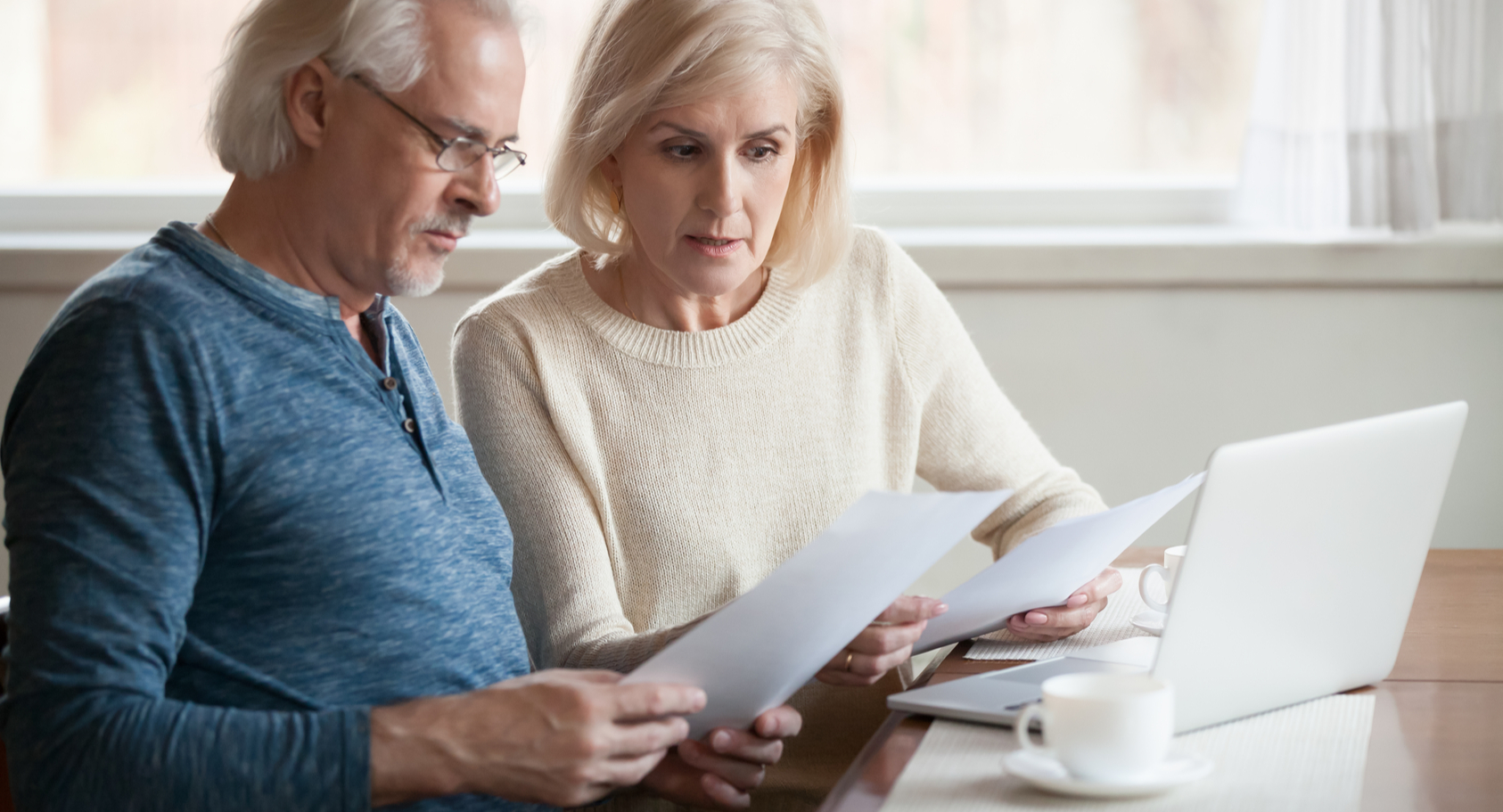 What Effect Will An IVA Have On My Debts And Monthly Bills?
Many will rightly question what effect an IVA would have on debts and monthly bills in general. This is probably the most significant question to ask when finding the right solution for you.
Your eligibility is decided by how much you can afford to make affordable monthly payments. This can easily be done by using our online calculator. An IVA will bring together all of your debt payments so that it can make everything that little bit easier and more financially beneficial.
An Insolvency Practitioner will look at your proposal depending on income and expenditures, determining how much you can afford to pay each month. They will also take your combined bills and additional debts into consideration too.
If the debt providers you owe money to all agree with the proposal by your IP, then they'll pay one payment each month towards your debt. This makes it a lot easier to pay your household bills on top of this one payment.
Check if you qualify
What Impact Will An IVA Have On My Credit Rating?
As part of your credit rating, any debt solutions you take on will appear on your credit report for the next six years. An Individual Voluntary Arrangement will affect your rating because it becomes part of your credit history and remains on file.
However, when it comes to its impact, it's a positive one mainly. It will affect your credit rating at first, as would any circumstance when you borrow money. With an IVA, though, it reflects positively on your credit file once you've got a certificate to prove you paid it back all in good time.
Paying everything back in an orderly fashion and, most importantly, on time could make securing future loans easier. Whilst it might seem counterproductive, it's worth taking an IVA if and when you need it.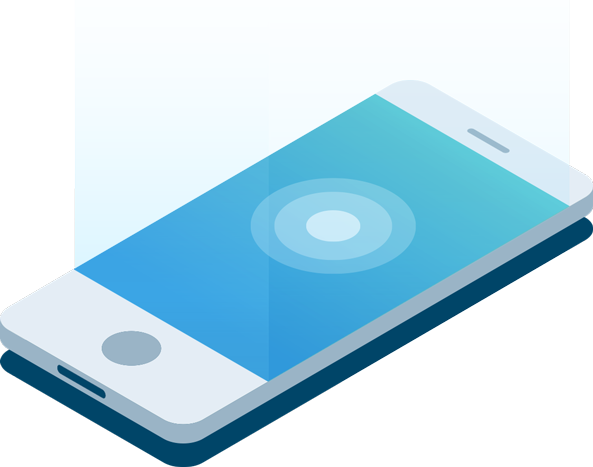 Call us on

0800 464 7235

Our trained advisors are here to help, so if you think an IVA proposal is one of the best debt solutions for you, don't hesitate to call us on 0800 464 7235 to speak to one of our trained debt advisors or click below to see if you qualify…

Check if you qualify
What Impact Will An IVA Have On My Reputation?
It might not be something you think about unless you tend to worry about what others would think about you being in debt. Your IVA is something that gets recorded on the Individual Insolvency Register. This register is made available to the public, so if someone were to search for your name, they would come across it.
However, the IIR isn't something that sends out daily alerts to the press about people added to it. So unless someone is deliberately looking up your name, it is unlikely anyone would ever know you were in debt.
Most people don't like talking about their finances anyway, so unless you're an owner of a business, taking an IVA shouldn't be something you avoid simply worrying about reputation.
How Will An IVA Impact My Chances Of Obtaining Loans In The Future?
When you're repaying an IVA, it's important that, much like any loan, you're making the payments on time. When repaying debt with an IVA, strict rules keep you in check.
If you need to borrow more in the future, you can easily borrow again if you've secured a certificate that your IVA provider provides you at the end of the payment term.
When borrowing money during your debt repayments with an IVA, you should be able to do it without the permission of your Insolvency Practitioner if it's less than £500. For amounts over that, you'll need to get written permission from your IP.
At the end of the day, you want to be debt-free, so they're likely to restrict how much you can continue borrowing until you've paid it all off. Whilst you have an IVA, it's unlikely you'll be accepted for short-term loans.
Is It Possible To Lose Your Home With An IVA?
Your home is your livelihood, and when you own a property, the last thing you want is to worry about losing your home. If you've been considering an IVA, you may be wondering if it's possible you could lose your home in the process.
Your property ownership status is taken into consideration when applying for an IVA. The assessor would look at the amount of equity you have already available in your property and would be available to you if you were to sell and pay off your mortgage.
You will be required to include your property in your IVA, which means that the share of equity you have in the home will be reviewed. However, you will never be required to sell your house to pay off your IVA.
Some Insolvency Practitioners might suggest you draw down some of the equity you have to pay off the IVA, but only if you have available equity. You need to have at least £5,000 in equity to use it for your IVA.
It's worth speaking to your IP in more detail about this option of paying off your IVA as it might not always be applicable for you and your finances.
Will My Vehicle And Other Assets Be Affected By An IVA?
Like your home, other assets should be thought about when it comes to your IVA. Typically, you would be allowed to keep your vehicle whilst paying back an IVA because it is likely required for work or family transport.
The value of your debt would likely influence this, and if it's excessive, you may need to give up your vehicle. This isn't likely, though!
All of your household and domestic goods are excluded by law with other assets in mind, so you can rest assured that your essential items won't be included. These include:
Clothing – include any designer gear
Electrical items like your television, computers and mobile phones
Furniture
White goods
Any mobility and medical aids
Children's items.
It's good to discuss what assets won't be included in repaying your IVA with your IP. This would be useful if you have shares, ISAs or any other investments in your name.
Can An IVA Have An Impact On My Job?
In most cases, your IVA won't affect your job. However, it's worth being aware that some types of employment can affect your position in the job due to an IVA. To avoid any risk to your employment, let your employer know about your considerations regarding an Individual Voluntary Arrangement.
For those in the fire service, police or prison service or you have a job in a financial position like an accountant, for example, then this could impact your job if you get an IVA. This won't be an issue for self-employed individuals, but ongoing credit with suppliers might become a problem.
Will An IVA Have A Positive Impact On My Budget?
Will an IVA affect your budgeting? No! In fact, an IVA has been designed to help you with your budgeting, not make it worse.
IVA offers affordable monthly payment options that help manage your outgoings without limiting your lifestyle outside of these repayments. You could be paying as little as £85 a month, depending on the payment plan you have in place. Can an IVA affect your budgeting positively? Absolutely!
Is It Beneficial To Get An IVA?
Despite this being another debt solution and perhaps something that would worry many going into, there are benefits to an IVA. Here are just a few benefits you can gain from using these Individual Voluntary Arrangements.
No pressure to pay what you're unable to pay from lenders within the said agreement
Any interest and charges are frozen
You'll never need to sell your home
No upfront fees are required
All unsecured debts can be paid off with this option
Affordable payments are made each month.
Of course, it's always good to get money advice to make an informed decision, but an IVA can be beneficial to many.
Is Your Life Ruined By An IVA?
An IVA won't ruin your life, but some disadvantages come with an IVA that is worth noting when taking it on financially.
There are spending restrictions in place to limit your outgoings
Any windfalls or additional money will need to be paid towards the IVA
Any equity over £5,000 will be suggested as payment to the IVA
Not all debts can be included in your IVA
Some creditors might not approve the IVA
If your IVA fails, you could go bankrupt
IVAs go on a public register for everyone to access if needed
IVA affect your credit rating and remains on your credit file for six years.
Consider your circumstances when it comes to IVAs and seeks guidance from the Insolvency Practitioners Association or the professionals at IVA Helpline to understand your options.
Can An IVA Destroy Your Life?
If you have a credit file that needs improving due to debt issues, then an IVA is a great option to help clear debt quickly. Many debt charities can offer debt advice, but if you've not looked at IVAs, then speaking to an Insolvency Practitioner is worthwhile.
Will an IVA affect your life negatively? As long as you make your payments on time and follow all guidelines, an IVA could be a step in the right direction.
Where To Get Expert Debt Advice
Getting expert advice is easy with IVA Helpline. We help with Individual Voluntary Arrangement guidance and provide the best debt solutions to those in need. Offering impartial advice, we can advise what's best for your financial needs and credit file.
Whether you've got unsecured debt or debts getting out of control, considering an IVA with IVA Helpline has become a lifeline for many who need it.
Final Thoughts
Like any debt solution, it's good to weigh the pros and cons. While an IVA certainly isn't a negative option for most, some issues could arise if you're not careful. Be sure to do your research, and remember, a professional at IVA Helpline is available to help.
Frequently asked questions
Prefer to talk?

We're ready to listen and help you
Get Help Online
Answer a few simple questions and one of our experts will get in touch.
Get Help Online
Send us an email
Use our online form to get in touch and we'll respond as soon as we can.
Send email
Call us
Answer a few simple questions and one of our experts will get in touch.
Call Us