Can you get a mortgage with an IVA?
Deciding to buy a home is a huge milestone in life. Of course, we all want to be fully prepared to make sure everything goes smoothly – but sometimes life can get in the way.
Need help finding a mortgage with an IVA? At IVA Helpline we're here to help you. Below you can find answers to some of the most sought-after questions about an IVA mortgage.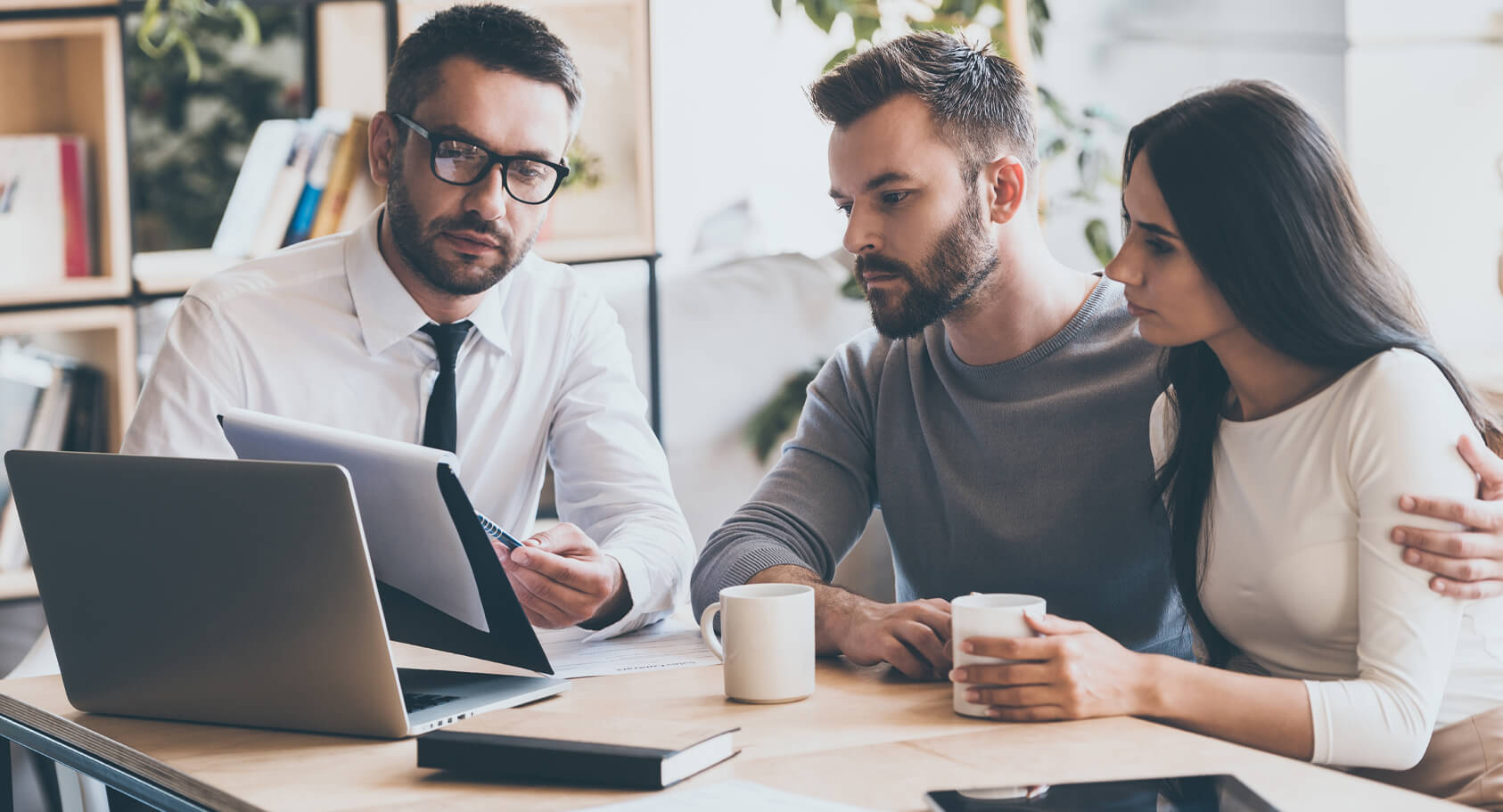 What Is An Individual Voluntary Arrangement (IVA)?
Simply put, an individual voluntary arrangement (IVA) is a formal alternative to bankruptcy for those who are in debt. It consists of a legally binding agreement between the person in debt and their creditors to pay back the amount they owe over a set amount of time (an average of five to six years).
Once the contracted agreement has come to an end, any owed money that is left over will be cleared from their name.
An insolvency practitioner can help to set up an IVA for an individual. This is someone who is both licenced and authorised to help a person who is unable to pay off their debts. Once an insolvency practitioner has been nominated to help put together a proposal for the lenders, they can begin negotiating with creditors on their client's behalf to agree on an affordable amount to repay.
An insolvency practitioner is hired to help resolve difficult situations and their job could include selling the assets of the person or company who owes money, agree to creditors claims and distribute the money collected after paying costs.
Check if you qualify
How Would An IVA Affect My Current Mortgage?
If you have an existing mortgage, your mortgage provider will still expect to receive payments in full every month. At the same time, creditors also expect to receive their contractual IVA repayments in full too.
This can be quite stressful, which is why the value of your home can sometimes be taken into consideration when setting up an IVA.
Usually, in these cases, a valuation of your property will need to be undertaken. This helps to find out if there is an advantageous proportion of equity left in your home that could be freed. Simply put, equity is the difference between your home's market value and the outstanding balance that is left on your mortgage.
If a considerable amount of equity is found, then you may be required to remortgage your property six months before the end of your contract. This helps to raise a lump sum of cash which can be contributed towards your repayments. It is important to note that this will only be considered if there is at least £5,000 worth of equity, or more, in your property.
If you don't have the means to remortgage, or if it would be too costly for you to do this, then your monthly IVA payments may go up, increasing the contract period by at least a year. For any advice regarding your payment amount or contract period, please call our friendly team on 0800 464 7235.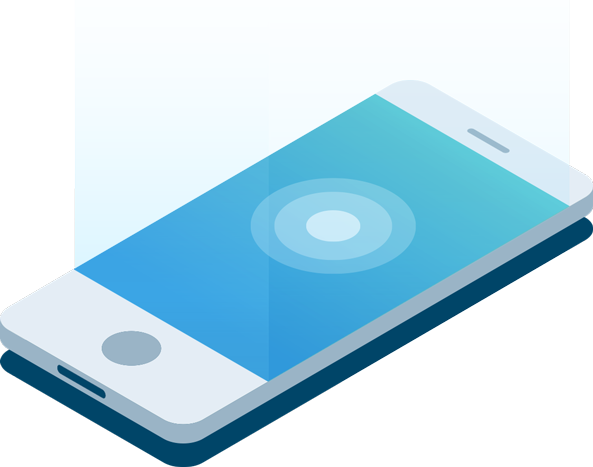 Call us on

0800 464 7235

Our trained advisors are here to help, so if you think an IVA proposal is one of the best debt solutions for you, don't hesitate to call us on 0800 464 7235 to speak to one of our trained debt advisors or click below to see if you qualify…

Check if you qualify
Can You Get A New Mortgage In An IVA?
Whilst in the midst of an active IVA, repaying your debt will be the number one thing on your mind. However, with that being said, life doesn't have to stop just because of your financial circumstances. Keeping up with payments and sticking to the agreements of your contracts can help you to clear your name faster so you can get on with other things.
Whilst it is possible to get a new mortgage in an IVA, it's not as easy as it sounds. Finding mortgage lenders could prove to be a challenge and there will be many obstacles to overcome. This is because the whole point of getting into an IVA is to clear any debts from your credit report and taking out a mortgage can add additional finical strain to the situation.
It is important to note that any credit over £500 which you would like to take out while you are in an IVA requires prior written approval from your insolvency practitioner and, in some cases, your creditors.
An IVA affects your credit history and your credit score which are two of the most important factors that can get mortgage lenders to accept your application. There are specialist IVA mortgage lenders out there who may make the idea of purchasing a home in the midst of repaying debt more realistic, but there are still factors that you will need to consider.
You will need to ask your insolvency practitioners advice permission before applying. They will take into account your financial situation and credit rating before advising you on taking out a mortgage with an IVA.
It's a given that higher interest rates come as a standard part of IVA mortgages. This means you will have to pay higher interest rates than an applicant with a better credit score. Most high street lenders see an active IVA as a risk and try to avoid it by skyrocketing interest rates.
A larger deposit is also usually required. A mortgage lender will feel more reassured that you can pay your monthly instalments on time if you put in a larger sum of cash to begin with.
Whilst a specialist mortgage lender may provide a glimmer of hope and promise to consider your mortgage application with an IVA (in contrast to high street lenders who will most likely reject it straight off the bat), it's really important to be cautious.
Specialist mortgage lenders understand that they are managing a restricted customer base and may offer you an easier way to get a mortgage, even with a poor credit history, but you could still face similar problems such as higher interest rates.
It's always best to seek professional advice before applying for a mortgage with an IVA. Give us a call on 0800 464 7235 today to receive financial advice that you can trust.
How Does Having An IVA Affect Your Mortgage Application?
Your credit score is one of the main factors that will ultimately determine the status of your mortgage application. Having an active IVA on your credit report may show that you have been through a period of financial difficulty, however, it also shows you are taking the right steps to make amends.
Most mortgage lenders work by calculating the level of risk that you hold, but if you are willing to pay higher interest rates whilst keeping up with your mortgage repayments and your IVA monthly payments, you are taking one step closer to securing an IVA mortgage.
When a mortgage company reviews your credit file and your application, there are a few factors that you will need to be aware of.
Less disposable income
Getting into a legally binding agreement by being in an IVA, as well as taking out a mortgage does, unfortunately, mean you will have less disposable income. Your IP will be the one responsible for organising where your money goes every month and of course, the main priority is paying back your debts.
Your mortgage repayment plan is based on how much disposable income you have left afterwards and depending on your total income, you may not have enough left to cover a monthly payment.
Visible mark on your credit report
Although having an IVA shows that you are taking control of your debt, it does make a visible mark on your credit file. And because this is one of the first things that mortgage lenders look at, it does increase your chances of being rejected.
Having an adverse credit score deems you as a risk to mortgage lenders who need to consider your financial history before approving your application.
Won't have access to the best mortgage rates
Usually, securing the best deal on a mortgage application happens through a mortgage broker. If your IP gives you the green light to apply for a mortgage, you will need to find a mortgage broker who is willing to help you.
Even so, the chances of being offered the best mortgage deals are very low, as purchasing a home whilst in an IVA does make the overall process more expensive. When a mortgage lender takes a look at your credit history and considers your current credit rating, they will more than likely increase the interest rate and ask for a bigger deposit.
Deposit demands will be higher
Just like how interest rates will shoot up, so will the deposit demand. The answer to the question 'can you get a mortgage with an IVA?' is yes – but, you will need much more money than a person who is applying without an individual voluntary arrangement or a poor credit file.
Even specialist lenders will ask for a large sum of money as your deposit to prove security and show that you are finically capable of getting a mortgage.
Should You Wait Until After An IVA To Get A Mortgage?
The chances of securing a mortgage during an IVA are slim, so it's probably best to wait until you have finished your contractual agreement before applying.
Once lenders see that you no longer owe money to creditors, they are much more likely to offer you better deals and approve your application. This is because once your legally binding agreement ends, you are free of any unsecured debt and you are able to spend your disposable income as you wish.
How long should you wait before applying?
Although you may want to apply for a mortgage after an IVA straightway, and of course you can do so, it may be a good idea to wait for a little while.
By waiting for a year or two, you can give your credit report a chance to recover which in turn provides you with many benefits including lower interest rates, lower deposit demands, and less chance of rejection.
The good news is that the number of lenders who are offering post-IVA mortgages are going up. By waiting long enough for your IVA to be three to five years old, and having maintained all your payments within that time period, you can provide valid evidence that you are financially trustworthy and trying to improve your credit history for a better future.
Will An IVA Appear On My Credit File Forever?
No, not forever.
During the five to six years that you are in the individual voluntary agreement, it will be visible on your credit file and you will be listed on the Individual Insolvency Register. This is a public register that anyone can search through including creditors and mortgage lenders.
It is key to note that this is the minimum amount of time that the via will be on your credit history. This is regardless of whether you decided to take a windfall clause (which is any money you unexpectedly receive during the time period and must be paid into your IVA), you will still be on the public register for five to six years.
But after your agreement has come to an end, your IVA will be taken off the public register and it will be erased from your credit history.
Reach Out To IVA Helpline Today For Friendly Advice On IVAs And Mortgages
Whether you are currently in the midst of an IVA or have recently completed the time period of your contract, we are here to help you move forward with your life.
Here at IVA Helpline, we offer many services that can allow you to take the right steps to a better and brighter future. From helping to rebuild your credit rating to various debt repayment services to support about IVAs, we are here to help.
Contact us on 0800 464 7235 today to speak to one of our friendly advisers who will be more than willing to offer any information or support you need for your debt solution.
Frequently asked questions
Prefer to talk?

We're ready to listen and help you
Get Help Online
Answer a few simple questions and one of our experts will get in touch.
Get Help Online
Send us an email
Use our online form to get in touch and we'll respond as soon as we can.
Send email
Call us
Answer a few simple questions and one of our experts will get in touch.
Call Us