How Will An IVA Affect My Credit Rating?
An individual voluntary arrangement (IVA) is an agreement you make with your creditors as a debt solution and alternative to bankruptcy.
The debtor taking out the IVA agrees to make regular payments to an Insolvency Practitioner (IP) licensed by the Insolvency Practitioners Association. The Insolvency Practitioner then divides this money between their creditors.
One of the main benefits of an IVA is that it offers individuals more control over their debt payments and means that creditors can't harass you while it's in effect. An IVA also protects the individual's assets and provides protection from legal action.
However, there are lots of questions that come to mind when it comes to taking out an IVA, particularly regarding how will an IVA affect your credit rating in the future. For that reason, it's always a good idea to ask a trusted professional for debt advice before entering into an IVA agreement.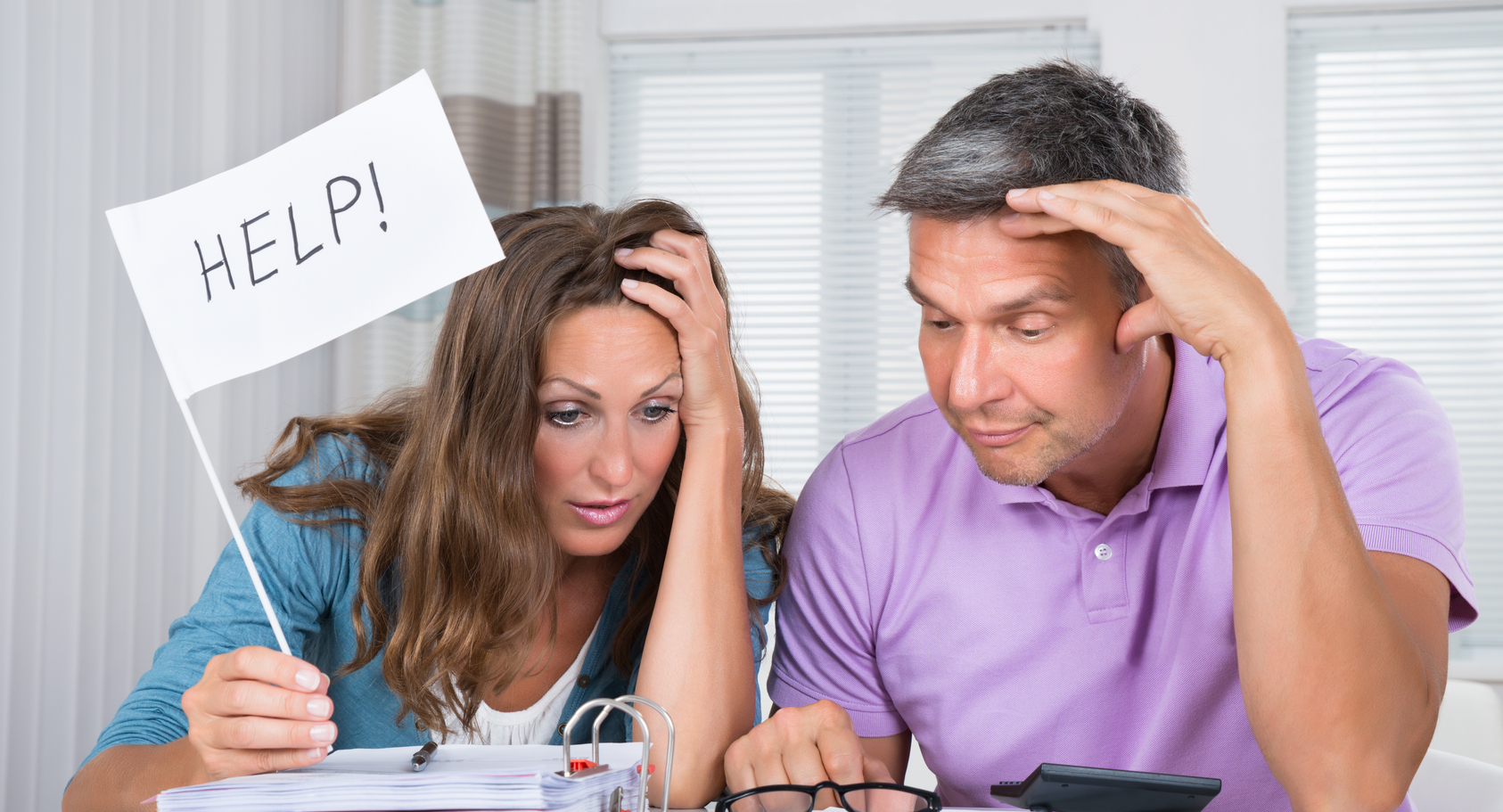 How Will An IVA Impact My Credit Rating?
One of the main questions people have when it comes to taking out an Individual Voluntary Arrangement (IVA) is "How does IVA affect credit rating?" and whether they'll be able to obtain further credit after the IVA is finished.
An IVA will affect your credit rating because it will be kept on your credit report due to the duration. However, this won't last forever and will typically only be kept on record for up to six years. During these six years, you will likely find it difficult to get credit as your credit rating will be poorer.
During your IVA, you must obtain written permission from your Insolvency Practitioner if you wish to borrow more than £500 worth of credit. There will be a clause in your IVA agreement that states this and clearly outlines restrictions on your ability to take our further credit while the IVA is is in effect.
However, there are some circumstances in which your IP may give you permission to obtain further credit, such as for a replacement hire purchase arrangement or a re-mortgage. But they will be concerned about how taking out more credit will impact your Individual Voluntary Arrangement or your ability to keep up with monthly payments.
Check if you qualify
How Long Will An IVA Stay On My Credit File?
An IVA lasts for five years. After this period is up, it will stay on your credit file for another year, that makes six years in total.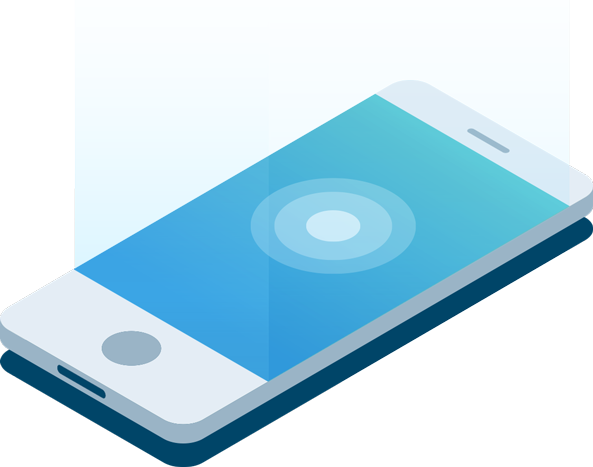 Call us on

0800 464 7235

Our trained advisors are here to help, so if you think an IVA proposal is one of the best debt solutions for you, don't hesitate to call us on 0800 464 7235 to speak to one of our trained debt advisors or click below to see if you qualify…

Check if you qualify
Is It Possible To Pass A Credit Check With An IVA?
Yes, it is possible but having an IVA makes it more difficult.
It's possible to get some kind of credit with an IVA, usually those with low credit limits and significant interest rates. However, applications for credit over £500 will require a letter from your IP.
Remember that each credit application you make will impact your score, so only apply for credit when it's absolutely necessary.
How Can I Remove Or Amend An IVA On My Credit File?
The IVA will automatically be marked complete and automatically removed from your credit file. So you won't need to do anything to remove it. If information is inaccurate and requires updating, you can ask for it to be updated. Note that this may require you to provide evidence from your IP.
Check if you qualify
How Soon After An IVA Can I Obtain Credit?
Normally, you will be able to obtain credit six years after the IVA is agreed upon. Keep in mind that an IVA lasts five years, and it will remain on your record for another year – totalling six years.
How Can I Improve My Credit Score After An IVA?
It might seem like a simple solution to apply for credit after your IVA to improve your credit rating, but this can prove expensive, and you might have problems trying to pay it back.
Once you complete your IVA, your IP will inform the Insolvency Service, which will then amend the Insolvency Register to show its completion. Even though the IVA is finished, it will stay on your credit report for six years from the date it was issued.
This means it can be challenging to get credit whilst the IVA is still listed on your credit report. For this reason, many lenders will view you as high risk and refuse to give you credit or charge you significant interest rates.
However, there are some things you can do after your IVA to improve your credit score.
Build up your credit history
Building up your recent credit record doesn't have a quick fix. Instead, it takes time. However, there are many positive steps you can take to build your credit history, such as opening a secured credit card and keeping your credit utilisation to a minimum.
Prove where you live
One way to do this is to register on the electoral roll at your current address. You can do this even if you aren't living alone, for example, if you're living with your parents or in a shared accommodation.
Open a bank account
Opening a new bank account might cause your credit score to fluctuate initially, but opening a bank account and managing it well can show lenders that you're financially responsible.
Get a credit builder credit card
A credit builder credit card typically has low spending limits and high-interest rates, which can cause your score to drop initially but can help you build your score over time when used correctly.
Get your name on utility bills
Credit lenders and agencies can use utility bills to examine your credit history. Having your name on bills can make this easier for them to track and provides you with accountability.
Make sure you pay your payments on time
It's important to pay your payments on time; this includes bills such as electric, gas, and mobile phone contracts, as this information will appear on your credit report. Missed payments will appear on credit reports and negatively impact credit ratings.
Check if you qualify
Is An IVA Worth The Negative Impact On My Credit Score?
Although an IVA will negatively affect your credit rating for six years, it's worth it if you struggle to pay back debts and don't wish to declare bankruptcy. It's important to note that an IVA doesn't last forever, so it is possible to build up a good credit score once the IVA is finished.
Final Thoughts
An Individual Voluntary Arrangement is a debt solution for people who can't afford to pay back their debts and need help in doing so. Discussing your debt with a professional is always the best start, and we're here to help you. Give us a call or check out our Knowledge Hub online to get the answers you need to see if an IVA is right for you.
Being chased by creditors can be unsettling; an IVA is a legally binding agreement that means that creditors can't chase you once the IVA is in place, allowing you more agency over how you make your debt repayments. And not to forget, possibly giving you more peace of mind.
Whilst there are many pros and cons to taking out an IVA, this is why it's always a good idea to get debt advice before making the decision.
If you worry about how long an IVA will remain on your credit report, remember that it won't last forever. If you are savvy with your money and don't fall into traps laid by high-interest credit companies, you will be on track to rebuilding your credit score in no time.
Frequently asked questions
Can I get a credit card with an IVA?

If you have an IVA or have had one in the past, most lenders will see you as a heightened risk and be hesitant about giving you a credit card. But there are some providers that will provide you with a credit card if you have an IVA.

You might even see adverts encouraging you to apply for a credit card. However, getting a new credit card is not recommended after sorting out your debts through an IVA. Before applying for a credit card for those with a bad credit rating, it's important to consider the risk it poses.

Your IVA also appears on a public register called the 'Individual Insolvency Register' that can be accessed by credit reference agencies. Credit reference agencies will check your credit reference file on this register regularly and make any necessary updates to your file. Therefore you'll likely struggle to get further credit for the duration of your IVA.

Does an IVA show on a soft credit check?

Yes, a soft credit check will reveal the same information as a normal check – including if you have or have had an IVA – but it won't be recorded.

Will my IVA damage my partner's credit rating?

No, an IVA won't affect your partner's credit rating, so your financial activities won't affect their credit file.
Prefer to talk?

We're ready to listen and help you
Get Help Online
Answer a few simple questions and one of our experts will get in touch.
Get Help Online
Send us an email
Use our online form to get in touch and we'll respond as soon as we can.
Send email
Call us
Answer a few simple questions and one of our experts will get in touch.
Call Us