Can I Get A Joint IVA?
A joint Individual Voluntary Arrangement (IVA), also referred to as an interlocking IVA, is a debt solution for couples concerned about joint debt they can't afford to pay off.
Typically, IVAs are individual debt solutions, but for couples experiencing debt owed, a joint arrangement is one of the possible debt management solutions to consider.
Before agreeing to this kind of credit agreement with your partner, there are some key things to consider to better understand if it's the right solution for you.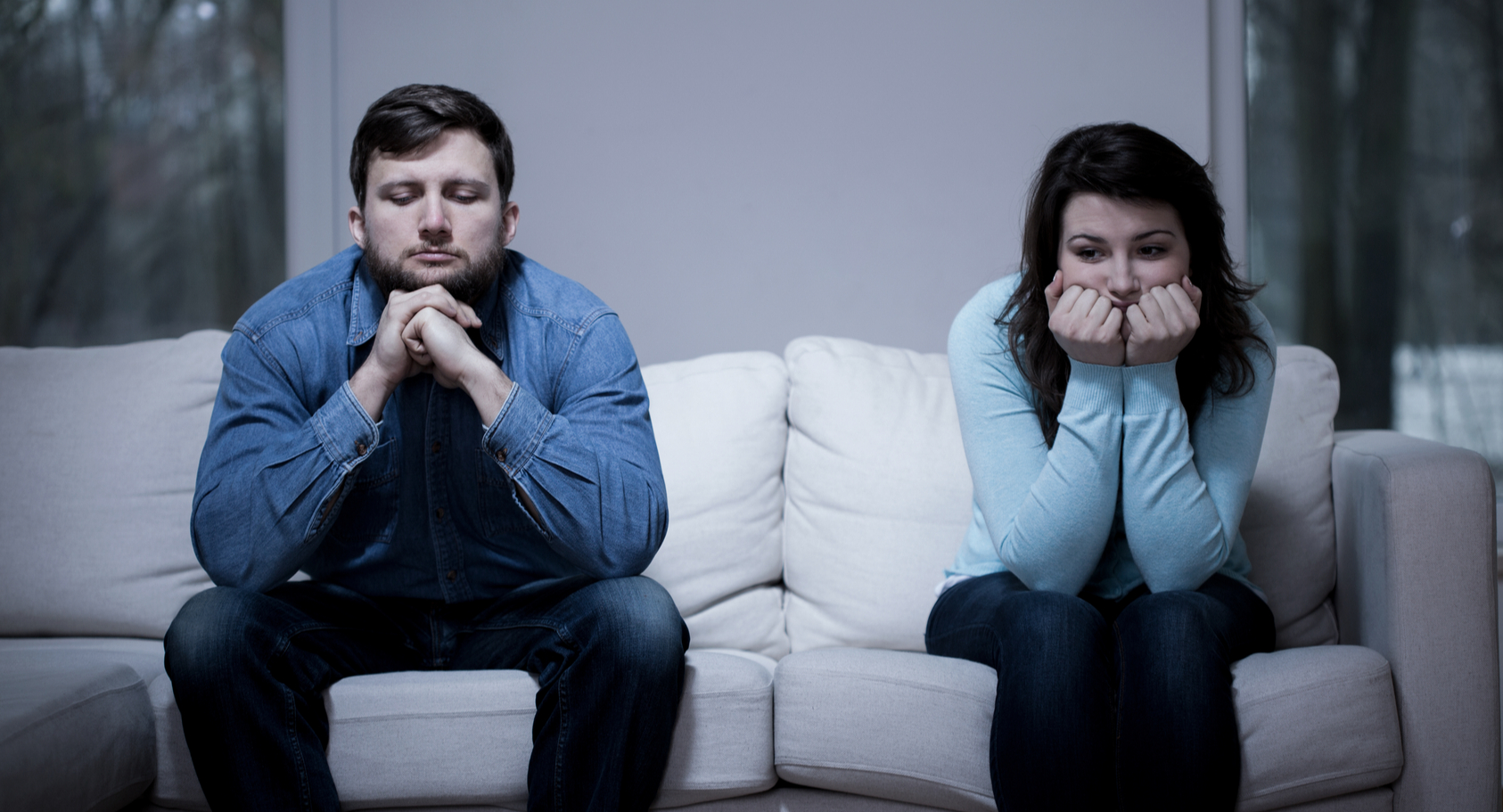 How To Get A Joint IVA?
If you're cohabiting with another individual and have joint debt, you could qualify for this solution to pay off your debts.
Although each individual will need to apply for an IVA separately, once they are set up, your assigned licensed insolvency practitioner (IP) can link them together.
It's more common for couples to take out this kind of arrangement, but it's not necessary to be in a romantic relationship. As long as you're living together, have joint expenses or joint bank accounts, you can apply for this type of solution.
Check if you qualify
How Do Joint IVAs Work?
Joint IVAs combine individual approved arrangements into a single interlocking IVA that can be handled on its own. The IP you work with will take care of all the paperwork, so it makes sense for you and your partner to deal with the same person.
An IVA is an alternative debt solution that enforces a legal agreement between you and your creditors. They're set up and managed by someone qualified by the insolvency practitioners association and authorised and regulated by the financial conduct authority. An IVA lasts for 5 years, and any remaining debts you have at the end of it are written off.
An interlocking IVA works slightly differently from a standard one, as having joint debts and living costs with the person you cohabit with can confuse things.
Each person involved in the IVA will have a separate proposal detailing how much of the joint debts they can afford to pay off. It'll also describe how much of their monthly income goes towards living expenses like rent and bills. You can then make a consolidated monthly payment to your creditors.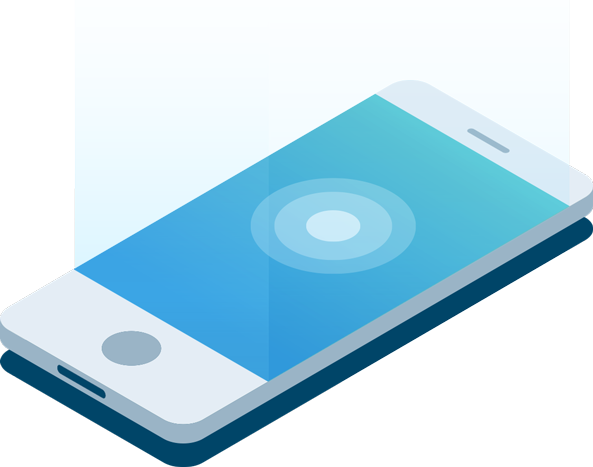 Call us on

0800 464 7235

Our trained advisors are here to help, so if you think an IVA proposal is one of the best debt solutions for you, don't hesitate to call us on 0800 464 7235 to speak to one of our trained debt advisors or click below to see if you qualify…

Check if you qualify
The Application Process for a Joint IVA
The process is much the same as if you were to apply for a standard IVA. The first step is to begin discussing your finances with your assigned IP.
Anything you discuss will be completely confidential, and it's important to be as honest as possible to give them a correct overview of what joint debt you have, how much you owe, and your standard living costs.
The IP will then calculate how much you should be paying to your creditors each month. This information is collected and organised into a proposal which will then be sent to the companies you owe debts to.
Creditors Meeting
After your IVA proposals are sent to your creditors, they'll respond and be invited to a creditors' meeting. You won't need to attend this meeting. If your creditors don't have an issue with what your IP has proposed, the IVA will be set up with joint names on the arrangement.
What happens if a proposal for an IVA is turned down?
This type of arrangement combines two separate IVAs, which means that if one IVA proposal is rejected, the entire arrangement will fail. However, there's no need to worry too much about this, as your insolvency practitioner will advise you on how to make your proposal attractive to creditors.
Do You Qualify for Interlocking IVAs?
There are some criteria you'll need to meet to qualify for an interlocking IVA. Along with your partner, you'll need to:
Have incurred debts with a minimum of two separate creditors
Have a total debt above £6,000
Earn enough money to make regular payments each month towards your remaining debt.
Check if you qualify
What Type of Debt Can Be Included?
Unsecured joint debt that is covered by this arrangement includes:
Personal loans
Joint and individual credit card debt
Overdraft debts
Council tax debts
Outstanding balance on bills
Income tax debts
Personal debts to family or friends
Debt incurred through bills
Tax credit debt
Benefits overpayments debt.
What Type of Debt Can't Be Included in Interlocking IVAs?
Joint debts that can't be included in this kind of arrangement include:
Mortgage debt
Other secured loans
Hire purchase agreements
Student loans
Debts relating to child support
Social fund loans
Fraud debt
Court or legal fines
TV licence debt.
Check if you qualify
The Pros and Cons of a Joint IVA
Before applying for a joint IVA, it's worth weighing up the pros and cons of this option.
Pros:
It's a legally-binding agreement that's authorised and regulated by the Financial Conduct Authority
You'll have a licensed IP who can provide advice and handle all the paperwork involved
No upfront fees
Creditors can't harass you for the duration of the IVA
Interest charges are frozen during the IVA
You'll only be required to make one joint payment each month
Your IP may offer flexibility if circumstances change, such as a separation during the IVA
You won't be forced to sell your joint assets
Debt remaining at the end of the arrangement will be written off.
Cons:
Spending restrictions during the interlocking IVA
Many exclusions to the type of debt involved
Potential for rejection
If you come into money during the IVA, you might be required to make a lump-sum payment
The arrangement can fail if you are unable to make your monthly payments on time
Like regular Individual Voluntary Arrangements, this type of solution will remain on your credit record for 6 years
You can't be or become the director of a limited company during the arrangement.
Is a Joint IVA the Best Debt Solution for You?
This type of repayment solution is one of the best alternative debt solutions for couples who want to pay off what they owe and start off on a better foot financially.
However, it's important to take into account both people's money situations to better understand whether it's the best option for you.
No two people are in the same financial situation, and you should inquire about individual debt advice before signing a joint proposal.
Check if you qualify
Where to Get Expert Debt Advice
You can get debt advice easily by contacting a qualified debt adviser. They'll be able to provide friendly and unbiased advice about your situation and propose the best solution to help you make affordable repayments.
Final Thoughts
An interlocking Individual Voluntary Arrangement might not be the best option for everyone. However, it can be a simple and effective way to write off large debts in a shorter period of time than with an individual debt solution.
When considering an interlocking IVA, be sure to seek debt advice from a professional to ensure it's the right solution for you.
Frequently asked questions
Prefer to talk?

We're ready to listen and help you
Get Help Online
Answer a few simple questions and one of our experts will get in touch.
Get Help Online
Send us an email
Use our online form to get in touch and we'll respond as soon as we can.
Send email
Call us
Answer a few simple questions and one of our experts will get in touch.
Call Us