How Can An IVA Fail?
IVA is an Individual Voluntary Agreement, a legally binding document stating you agree with an Insolvency Practitioner to pay off your debts. An Insolvency Practitioner is an advisor that asses your debt along with all of your financial obligations and assets to set up a repayment plan in the form of an IVA.
Sometimes life throws us curveballs, and our plans do not always work out the way we want. There are many ways an Individual Voluntary Arrangement can fail, and this guide will go over those different ways and what to do if you find yourself in this situation.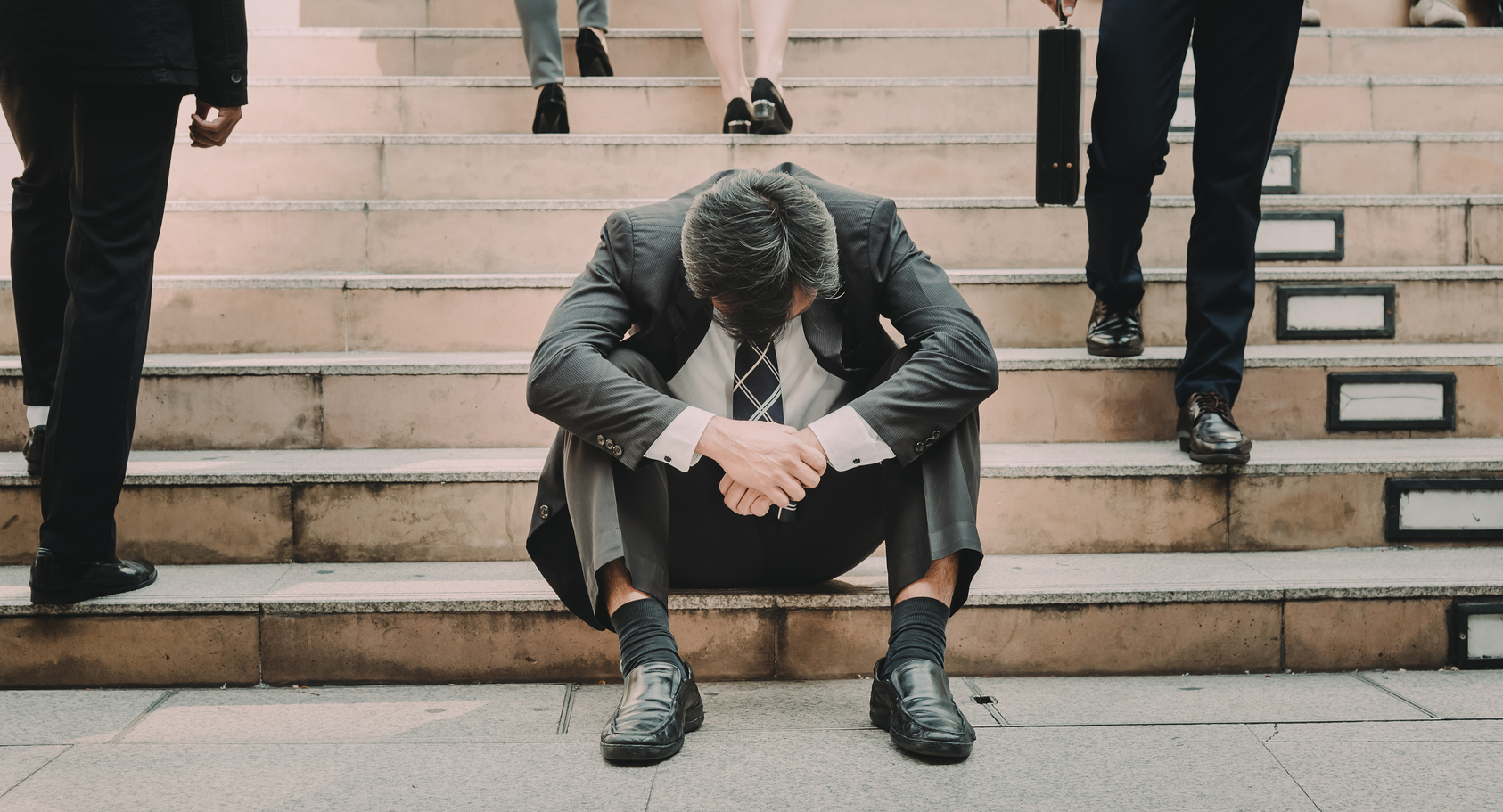 Why Would An IVA Fail?
A common reason an IVA fails is most likely due to the failure to commit to the terms of this legal agreement. Here are the most common ways in which an IVA would fail:
Failure to communicate to your Insolvency Practitioner (IP) about why you have not been able to keep up with your scheduled payments
Being dishonest on your IVA proposal
Not being eligible for an IVA
Witholding information about an increase in income
Making reduced payments that are lower than the expected amount due to changes in your financial circumstances
Creditors not accepting lower payments
Acquiring credit from a different source for over £500 without your Insolvency Practitioner's permission or knowledge. This includes receiving money from friends and family
Failure to provide important information for your annual review
Failing to make payments for three months
Misconduct towards your Insolvency Practitioner when asked to do something regarding your IVA
Earning additional income and not using it to pay your monthly payments
Selling your assets and not using the extra money to pay your monthly payments
Death of the debtor.
These are all cases of a breach of agreement with your IVA and will require you to take a new course of action.
Check if you qualify
What Happens If An IVA Fails?
When Individual Voluntary Arrangements fail you will be issued a letter of termination and a failure report. Once you have received these, legally, you will no longer be covered by your IVA.
Your remaining IVA funds will be handed over to the creditor and you will solely be held liable for any outstanding money owed.
Letter of termination and a failure report
A letter of termination will be received with a failure report. The letter will indicate that your IVA has failed, the reason for the failure, and that you are no longer legally protected by the IVA.
The report will indicate the amount paid and the amount of unsecured debt still owed to the creditors. It will include a detailed breakdown of all the successful payments made to the IVA. Your letter of termination will also cover the creditor's information, informing you where you can send the remaining payments.
IVA fees
Once your IVA has failed, you no longer need to pay your Insolvency Practitioner's fee to your IVA provider. You are now only responsible for the remainder of the amount owed to the creditors. It is now solely up to you to find an alternative method to cover these payments.
Bankruptcy could happen
In the case of a failed IVA, Insolvency practitioners, with permission from the Insolvency Practitioners Association (IPA) that managed your agreement, will be allowed to go forward with bankruptcy proceedings.
As you are no longer legally protected by the IVA, the creditors who gained management over your debt are now in their legal right to also pressure you into bankruptcy.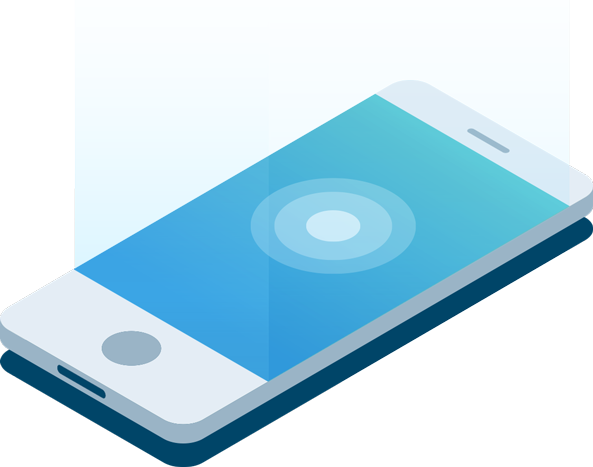 Call us on

0800 464 7235

Our trained advisors are here to help, so if you think an IVA proposal is one of the best debt solutions for you, don't hesitate to call us on 0800 464 7235 to speak to one of our trained debt advisors or click below to see if you qualify…

Check if you qualify
How Can I Prevent My IVA Failing?
To prevent a failed IVA, you need to make sure that you fully understand the IVA terms and conditions of the agreement. Make sure to communicate with your Insolvency Practitioner about any changes to your financial position at all times.
With your IP's assistance, you will be able to avoid a breach of the IVA agreement and, ultimately, a failure.
It is best to seek professional financial assistance outside of the IVA during this time. If you are unable to find outside assistance yourself, your IP may, in this instance, put you in contact with a debt advisor.
If you seek advice from a debt advisor, make sure that they are authorised by the Financial Conduct Authority (FCA). For advice on IVA failure and how to prevent it, visit the IVA Helpline.
Prevention can be secured by doing the following:
Make sure that you are eligible for an Individual Voluntary Arrangement (IVA)
This includes finding out what amount you have to pay off and whether your income allows you to cover the monthly payments
Communicate to your IP if your financial circumstances changeThis is imperative, as a change in your financial circumstances may lead to you making reduced payments. Of which your IP needs to communicate to your creditor. Your creditor then chooses to accept lower payments or not.
The Difference Between An IVA Breach And An IVA Failing
When breaching your IVA, you will receive a breach notice, which will state how you have breached your agreement and how long you have to correct it.
Not being able to correct the breach within the timeframe, your IP has the authority to meet with your creditor. Together they can decide to terminate your agreement which means that you will fail instantly.
Will I Be Eligible For An Alternative Debt Solution After A Failed IVA?
If your IVA proposal fails or you are unable to abide by your IVA agreement leading to failure, you will be eligible to apply for alternative debt solutions.
These alternatives are Debt Management Plan (DMP) or Debt Relief Order (DRO).
Debt Management Plan (DMP)
This program allows you to repay your debt without getting a loan. It is normally administrated by a nonprofit credit counselling agency.
It is not legally binding, and there are no prerequisites when applying for a DMP. You will only need to complete a reviewed spending plan with an NFCC-certified credit counsellor. They will then let you know if a DMP is a correct option.
Debt Relief Order (DRO)
This alternative debt solution is for individuals with a £20,000 or less debt who have low or no income and do not own their homes.
This program is put together by a debt relief order advisor and the insolvency service. With a DRO, your required monthly debt repayments will be held for 12 months.
During the 12 months, the creditors do not have the authority to oblige you to continue your payments. Nor are they allowed to contact you in any way.
At the end of your DRO, your debt will be written off, which means you are no longer required to pay. However, if your debts were acquired through fraud, you will have to pay them back after the DRO has ended.
If your financial circumstances change and you can pay off your debts. Your DRO may be stopped so that you can continue paying the money owed to your creditors.
Bankruptcy
Bankruptcy may be the final option after a failing IVA. It is better for an individual without assets as becoming bankrupt may lead to the loss of your property.
Your creditors may make you bankrupt as well. In this case, communicating with them about a plan on how you can repay them is something you should do before they do so.
How To Get Expert Debt Advice And Find More Information On IVA Failure
Getting expert advice is highly recommended in the case of facing IVA failure. If your IP cannot assist you by suggesting a debt advisor visit the IVA Advice Helpline.
If you are unsure about the different kinds of debts, IVA Advice Helpline can help you to categorise your debt. Categorising your debt will make finding the correct debt solution that fits your financial position easier.
With three different modes of communicating with you, the IVA Advice Helpline is a great solution for those with questions regarding IVA failure, debt advice, etc.
Final Thoughts
It is important to seek professional financial help if you think that you may be at risk of your IVA failing. It is certainly an unwanted and very stressful process to go through. Staying in constant communication with your IP will ensure that you can avoid your IVA failing and, in the meantime, find solutions before it is too late.
A failed IVA is not ideal, but it can be avoided. In some cases, it may not, and failures do occur. There are alternative debt solutions for you to investigate and apply for that will be beneficial to your financial position.
Knowing how to prevent your IVA from failing is the best way to avoid it. Getting expert advice from professional debt advisors is a simple and effective way to stay knowledgeable on what is beneficial for you before, during, and after your IVA.
Frequently asked questions
Prefer to talk?

We're ready to listen and help you
Get Help Online
Answer a few simple questions and one of our experts will get in touch.
Get Help Online
Send us an email
Use our online form to get in touch and we'll respond as soon as we can.
Send email
Call us
Answer a few simple questions and one of our experts will get in touch.
Call Us