How To Apply For An IVA
Applying for an Individual Voluntary Arrangement (IVA) is an important decision that will impact your financial future for up to 6 years. Therefore, it's not a decision to be taken lightly. However, an IVA does provide an invaluable lifeline to thousands of people here in the UK who are struggling with unsecured debt.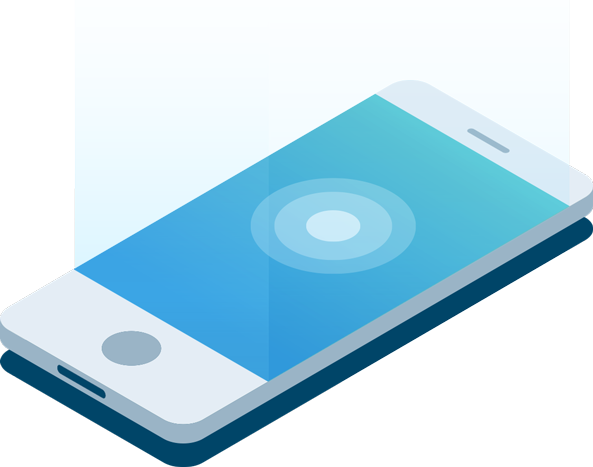 Looking to apply for an IVA?
The IVA application process is just one of a few debt management plans available to allow you to live free from the all-consuming fear of answering the door, opening demanding (and often threatening) letters and even potential court action against you.
In this article, we have detailed everything you need to know when it comes to an IVA, including what it is, how it can help you, the criteria for applying for an IVA, and so much more.
So read on to discover whether an IVA would be the lifeline you require to become debt-free.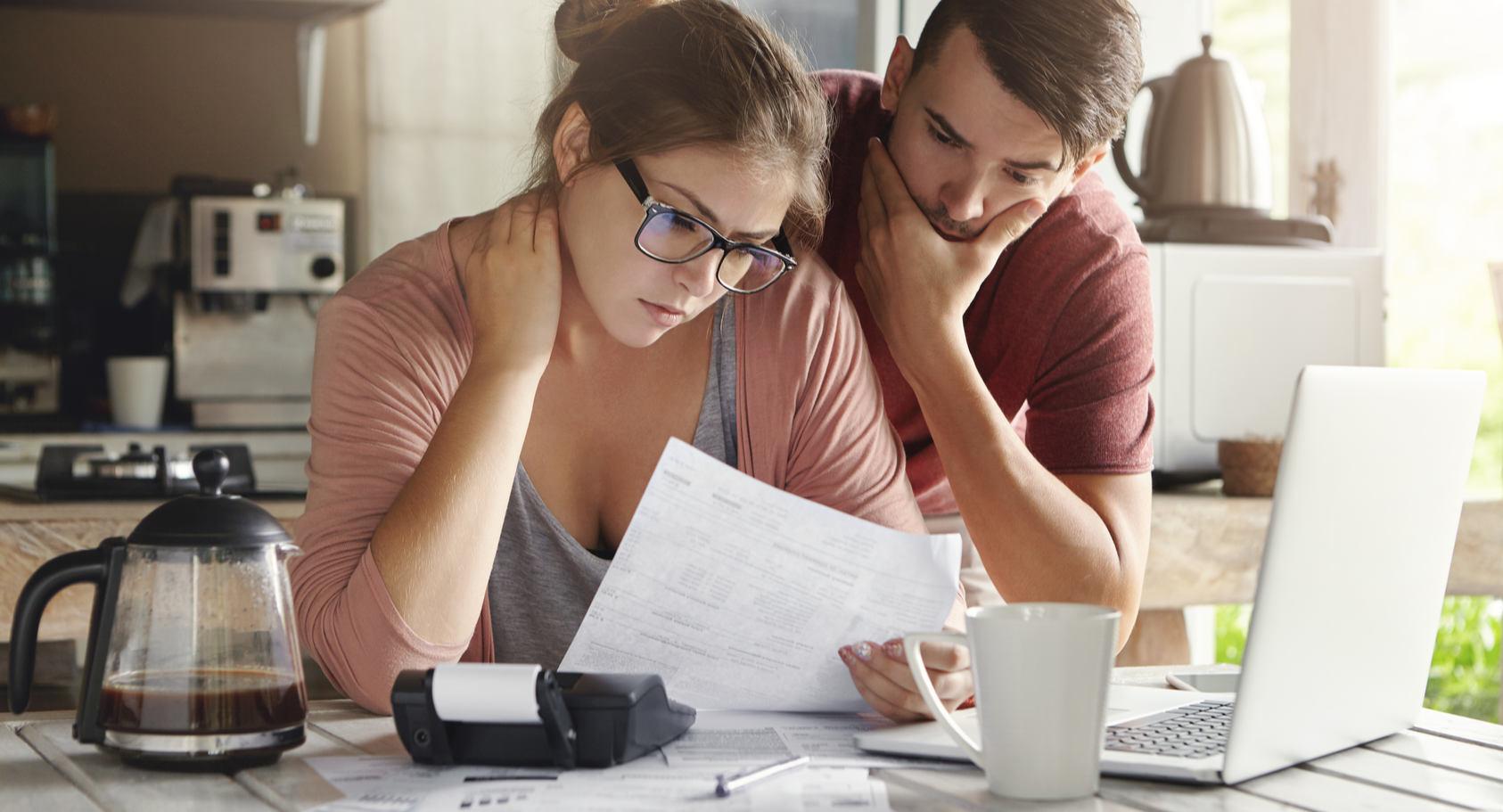 IVAs Explained
An IVA, otherwise known as an Individual Voluntary Arrangement, is a legally binding agreement between a person or persons and a creditor to pay a debt back in part or full over a specified period of time.
This agreement between the parties is based on a rate of payment that is affordable and realistic. For many people here in the UK, entering into an IVA agreement is a great debt solution alternative to declaring bankruptcy.
In order for an IVA to be recognised in a legal capacity, a certified Insolvency Practitioner from the Insolvency Practitioners' Association must arrange the IVA. This qualified practitioner will work with you through every step of the process, from assessing your finances to determining your repayment amount.
While this usually consists of monthly repayments, there is also the option to pay a lump sum instead – or a combination of the two options.
These monthly depending can last for 5 to 6 years, depending on how much debt you are required to pay back and any lump sums that have been paid.
However, the main principle of an IVA is that you will only be required to pay back an amount you can afford. Therefore, in a lot of cases, individuals who are in debt will pay back less than what they owe. This amount is calculated by the Insolvency Practitioner and the individual in question, so that it's fair to all parties.
This sum will be the foundation of the IVA proposal, which is a financial offer sent to the creditors to which the debts are owed.
If their financial circumstance improves, such as due to a change in job or financial gain due to inheritance, they are expected to pay into the IVA in a lump sum or increase their monthly payments.
Check if you qualify
How An IVA Works
As previously mentioned, an IVA begins with a full and detailed review of your financial situation, looking at your personal circumstances, employment, the creditors in question and the amount of debt you owe.
Then your monthly expenditure is examined in order to determine how much you will be able to pay back each month and whether or not a lump sum could be a viable option.
If your IP finds, for whatever reason, that you are not suitable for an IVA, they will discuss other options with you. However, if you are a good candidate for an IVA, meaning it is suitable to both you and your situation, your IP will make contact with your creditors after they have worked out a formal proposal for you.
Although we will go into this in a lot more detail further down in this article, it's worth mentioning briefly what the proposal will entail.
Details that will be written into your proposal will include:
How much of the debt you can afford to pay back
How much the monthly instalments will be
If any lump sum payments will be made
Each of the creditors will then be given the opportunity to reply to the proposal as to whether they are happy with the terms outlined in the proposal and whether they will agree to accept these.
Each of your creditors will cast a vote, with each individual voting value determined by how much is owed to that particular creditor. If three-quarters (75%) of the creditors' votes (by value) welcome the proposal, the IVA then begins immediately.
Once this happens, all interest and additional charges are completely frozen, so you won't have any extra debts to cover from the commencement of the IVA. Monthly repayments will usually start immediately.
You will not be required to pay any up-front fees for the IVA that has been set. Instead, these will be included in the total monthly payments you make as part of the IVA. This fee will have been made clear to your creditors as part of the proposal.
Thanks to an IVA, creditors will no longer be allowed to approach you for any outstanding payments, and just as importantly, you should not make any monthly payments directly to any of your creditors.
Instead, you will make payments to the provider of the IVA, who will then make the correct payments to each of your creditors on your behalf. This makes it easier to manage your finances as all your outstanding debt is collated into one monthly lump sum.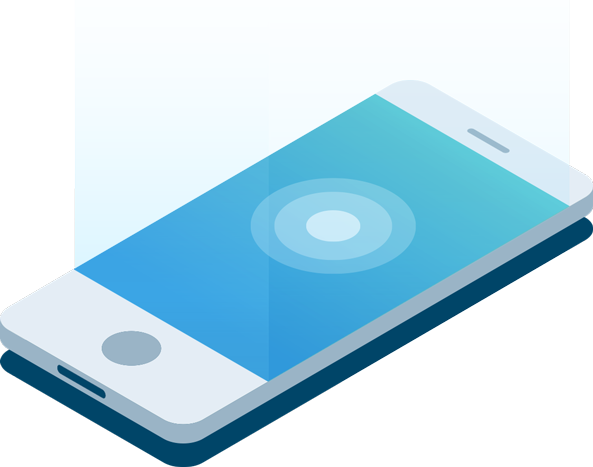 Call us on

0800 464 7235

Our trained advisors are here to help, so if you think an IVA proposal is one of the best debt solutions for you, don't hesitate to call us on 0800 464 7235 to speak to one of our trained debt advisors or click below to see if you qualify…

Check if you qualify
Who Is Eligible To Apply For An IVA?
Many people in the UK are eligible to apply for an IVA; they just don't know it. Some of those who are likely to qualify are:
A single person where the debt is in their name only
Married or cohabiting couples who have jointly have debt (i.e. the debt is in joint names)
Those that are self-employed
Those that own their own home
Those who rent a property
However, there are certain requirements that you are expecting to meet in order to make it more likely that an IVA will be accepted:
Have at least £6000 of debt that is unsecured
The debt is owed to at least two parties
A reliable source of income
A minimum of £70 each month to pay towards the amount of debt owed
The Debts An IVA Can Cover
An Individual Voluntary Arrangement can cover a wide variety of debt from many different creditors. In fact, most of the common forms of debt and be managed with an IVA. These include:
Personal Loans
Overdrafts
Credit Cards
Council Tax Arrears
Gas Arrears
Electricity Arrears
Water Arrears
Payday Loans
NI Arrears
High Street Store Cards
Catalogue Debt
Check if you qualify
What Type of Debt Can Be Included?
Unsecured joint debt that is covered by this arrangement includes:
Personal loans
Joint and individual credit card debt
Overdraft debts
Council tax debts
Outstanding balance on bills
Income tax debts
Personal debts to family or friends
Debt incurred through bills
Tax credit debt
Benefits overpayments debt.
Debts Excluded From IVAs
Although there's a whole host of debt that an IVA will cover, not all debts are eligible to be included. Some examples include:
Mortgages
Child Maintenance Service Arrears (CMS), formerly the Child Support Agency (CSA)
Child Payment Arrears
Court Fines
Student Loans
Check if you qualify
Apply for an IVA
Step 1: Contact An Insolvency Practitioner
It is a legal requirement that an Insolvency Practitioner (otherwise known as an IP) must compile an IVA.
The IP will first talk to you about your debt to ensure that you meet the requirements as well as give you lots of helpful information and IVA advice.
If the Insolvency Practitioner finds that you are a candidate for an IVA, they will set about discussing your financial situation in-depth.
Step 2: The Information An IP Will Require
In order to sort an IVA proposal for you, the IP will need to know a number of things about you. It's very important that you have this information to hand during the consultation in order to avoid any unnecessary delays.
These will include:
The total amount of your current income
How much disposable income you have after buying food, rent/mortgage payments, etc.
Details of any assets, e.g. cars and other vehicles, houses/properties
The details of your debt, such as reference numbers
Once you have given this information to your IP, you'll be in a better position to see how much you can afford to pay back each month and whether you might be able to afford a lump sum towards the repayments.
There are companies who will not allow their employers to take out an IVA but your Insolvency Practitioner will be able to address this with you and advise you further about any potential implications of this to your IVA debt solution.
Step 3: Apply for a Court Order
If your creditors are pushing you for repayments, this could be sending bailiffs to your home, your Insolvency Practitioner can apply to the courts for an Interim Order which will stop the credits pursuing you for the debt owed.
This will stop any direct contact with immediate effect, but as a lot of people don't need this court action, it's not always a necessary step in applying for an IVA.
Step 4: Commencing An IVA Proposal
At this stage, your Insolvency Practitioner will begin compiling an IVA proposal which will be given to both the court and your creditors to consider.
Some of the key factors to be included in a proposal include:
A breakdown of your current financial situation
A detailed outlining of the terms of the IVA that will include how long the payments will last, the total monthly amount and any unaffordable debt.
Why the creditors should accept the proposal, which will normally describe to the creditors how they are likely to receive more money from the proposed IVA than if you declared bankruptcy.
Your IP will work with you on all these factors and help you come up with a sum that you will be able to afford to pay each month. This will need to be the maximum afford that you can realistically afford without putting yourself into any more financial hardship.
Step 5: The Creditors' Consideration Of The IVA Proposal
When the proposal has finished, your IP will speak to all of the creditors affected to organise a meeting. While these can talk place in an office setting, nowadays, they are much more likely to be via video conference.
You, as the individual requesting the IVA, are welcome to attend this conference.
The IP will outline the terms of the proposal, and then each creditor is required to vote on whether or not they accept the proposal.
Step 6: The Decision
While each creditor will receive a vote, these votes won't always carry the same value. Those creditors who more money is owed to will have a higher stake in your IVA and, therefore, will be entitled to a higher value vote.
In order for your IVA to be fully agreed upon, the creditor must vote at least 75% in favour of approval.
If the proposal is accepted, all creditors, even those who voted to have it rejected, are legally bound to accept the terms of the IVA as outlined.
Step 7: Annual Review Of The IVA And Total Debt
Each year, there will be a review of the IVA in place, where there will be a series of financial checks to ensure you can still make the monthly payments and whether or not you can afford to pay a bit more towards your debt.
From here, you should always do your utmost to ensure that monthly payments are made in full and on time in order to keep to the agreements laid out within your IVA. If you are having any difficulty in making payments, speak to your IP as soon as possible. They will be able to provide free advice on your situation as well as any general IVA advice, as required.
Will An IVA Generally Be Accepted By Creditors?
As we have always established, creditors do not have to agree to allow you to have an IVA, so if your proposal is rejected, you will need to weigh up other available debt solutions in order to clear your debt.
Two of these options may include:
A Debt Management Plan
Bankruptcy
However, at your insolvency appointment or telephone consultation, your practitioner will weigh up the options and would never suggest an IVA if they didn't believe there was a high likelihood of your IVA being accepted.
Our insolvency service will always carry out an in-depth review of your circumstance, taking into account all of the financial information you give them.
But, if your IVA is not accepted, we can give you more debt advice to help you to certain the correct way forward to get you 100% debt-free.
Check if you qualify
Can I Still Expect Bailiff Visits With An IVA?
Visits from the bailiffs are often one of the most difficult and traumatic aspects of owing money to creditors. A creditor can apply to the court and, if approved, bailiffs can legally enter your property and take any of your possessions. This could be laptops, computers, sofas, televisions, or anything they think they can sell to reap back some of the money owed to the creditor.
Bailiffs can still legally visit your property while an IVA is being set up, but you also have a legal right to request that they pause your account while waiting to hear if the IVA will be approved or not.
Thankfully, once an IVA is in place, you will begin to make immediate monthly payments towards the debt. All court action is immediately put on pause, and bailiffs have no legal right to visit your home.
Cancelling An IVA
If you want to cancel an IVA application, you can do so right up until the day the IVA has been accepted. Simply speak to your IVA practitioner, and they can cancel the request.
Once your IVA has gone through and been accepted, you can still apply to cancel it, but the process of doing so will take longer. A written request must be formally made to your practitioner, who will then provide a Certificate of Termination.
Whatever the reason for you deciding to cancel your IVA, you should always discuss this in full with your practitioner, citing in full why you do not wish to proceed with this form of debt management for your current financial situation.
If you are worried about making repayments or are currently having difficulty doing so, the IVA can be amended, so it's always best to be open and frank with your practitioner. As an IVA is relatively flexible, you can receive payment breaks in the short term if things are a little tough.
In most cases, it's advantageous to adjust your monthly repayments or alter the IVA than deciding you want to cancel it.

IVA Advantages
To allow you to make the best decision for yourself and your financial circumstances, here are some of the benefits of using an IVA to manage and repay unsecured debts.
Advantages
With an IVA, all debt repayments will be collated into one monthly repayment.
All repayments are calculated to be affordable and fair – there are also no hidden charges or fees.
All interest and additional charges will be frozen from the date the IVA proposal is accepted.
Once an IVA is in place, creditors are not permitted to make contact with you, send bailiffs, take you to court, or otherwise hound you for payment.
All your assets are protected, including any possessions such as your car, home, television, etc. While a creditor can legally ask you (via the IVA) to sell assets to put towards the debt, you are not legally obliged to do so.
Any and all unfordable debt is written off as you cannot afford to pay it.
Any creditor that votes against accepting the terms and conditions of the IVA proposal is still legally bound to comply with these.
If you find your circumstances have changed, such as increased financial hardship due to a job loss, for example, you can be eligible for a break from the repayments.
Once you have made all the IVA repayments, the rest of the debt will be completely written off, so you are 100% debt-free.

IVA Disadvantages
There are some downsides to using Individual Voluntary Arrangements, which you need to be aware of before deciding if an IVA is in your best interests. These disadvantages include:
It's possible that your home may need to be remortgaged in order to release equity that should be put towards the repayments.
An IVA will affect your credit rating, so you may have difficulty borrowing in the future. It will usually remain on your credit file for six years.
Any money that you come into (such as inheritance over £500) must be put towards payments to write the debt off.
If you don't keep up with repayments, the IVA will become void, which will mean, instead of paying back what you can afford, you will be liable for the full sum, with creditors often adding on additional charges and fees.
An IVA is not always accepted; creditors do not have to vote in favour of allowing you to make payments via this method.
If your circumstances change, creditors have the right not to agree to any new terms of the IVA.
Get Free Debt Advice And See If You Qualify For An Individual Voluntary Arrangement (IVA) Today
Remember, if debt is a problem, you don't need to suffer in silence; our friendly and professional team are here to help!
At the IVA Helpline, we have the knowledge and experience you need when deciding whether an IVA is an option for you. You can contact us via telephone on 0800 464 7235 Monday to Friday – 08:30 to 20:00, Saturday – 10:00 to 16:00 and Sunday – 10:00 to 16:00 and one of our experts will be happy to discuss your situation with you.
Or, if you prefer, you can email us at hello@ivahelpline.co.uk, and one of the team will get back to you as soon as possible. Alternatively, why not use our IVA Calculator, where you can see if you are eligible for an IVA?
Final Thoughts
Although it can be extremely overwhelming when you are in debt, there are some great options out there to help, so don't delay in speaking to a professional about your situation to see if an IVA is a viable option to allow you to become debt-free.
Although there are some downsides to having an IVA in place, the advantages largely far outway these negatives, and there's nothing like the relief of knowing you have made the leap to take back control of your finances with an IVA.
If you fit the criteria of having at least £6000 of debt that is unsecured, the debt is owed to at least two parties as well as a reliable source of income and a minimum of £70 each month to pay towards the amount of debt owed; you could be considered for an IVA, so speak to an IP without delay to see if this is the case.
Prefer to talk?

We're ready to listen and help you
Get Help Online
Answer a few simple questions and one of our experts will get in touch.
Get Help Online
Send us an email
Use our online form to get in touch and we'll respond as soon as we can.
Send email
Call us
Answer a few simple questions and one of our experts will get in touch.
Call Us