IVA Checker
An IVA, or Individual Voluntary Arrangement, is a debt solution available to residents in England, Wales, and Northern Ireland. If you're currently participating in an IVA and making monthly contributions towards your debts, you might be curious about the status of your arrangement and how to check it.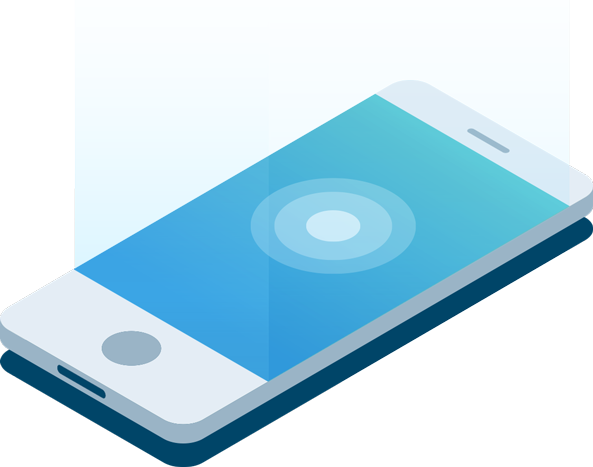 Looking to apply for an IVA?
In this guide, as IVA Helpline, we'll discuss the Individual Insolvency Register, a database containing your IVA details. We'll cover how to access the register, the information it holds, and the duration for which your details will appear on the register.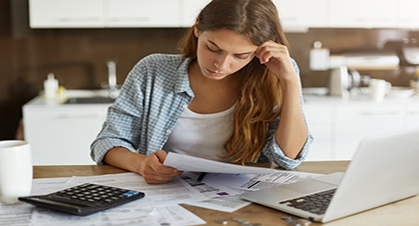 How do I check the status of my Individual Voluntary Arrangement (IVA)?
An IVA, or Individual Voluntary Arrangement, is a type of insolvency solution similar to bankruptcy or Debt Relief Orders. It enables you to repay a portion of your outstanding debt over a specified period. At IVA Helpline, we understand that each IVA is tailored to your unique financial situation and is set up and managed by an Insolvency Practitioner (IP), a specialist in insolvency who oversees the arrangement on your behalf.
Naturally, you may have questions about your IVA, such as its official start date, the duration of the arrangement, and the availability of its details to the public. You can access this information in England and Wales by searching the Individual Insolvency Register.
As financial experts, we are here to help you understand the main topics, address any concerns, and provide accurate details about the IVA process.
Check if you qualify
What is the Individual Insolvency Register?
A comprehensive database, the Individual Insolvency Register, contains records of all individual insolvency arrangements in England and Wales.
Separate registers exist for Scotland and Northern Ireland.
Managed by the Insolvency Service, a UK government branch responsible for overseeing personal insolvency, this public register allows anyone to access and search for an individual's financial records on the Insolvency Service website.
In practice, the Individual Insolvency Register is primarily used by landlords, mortgage brokers, and other lenders to determine if an individual has previously faced difficulties in repaying credit. As experts in the field, we at IVA Helpline are here to provide guidance and assistance in navigating this important financial resource.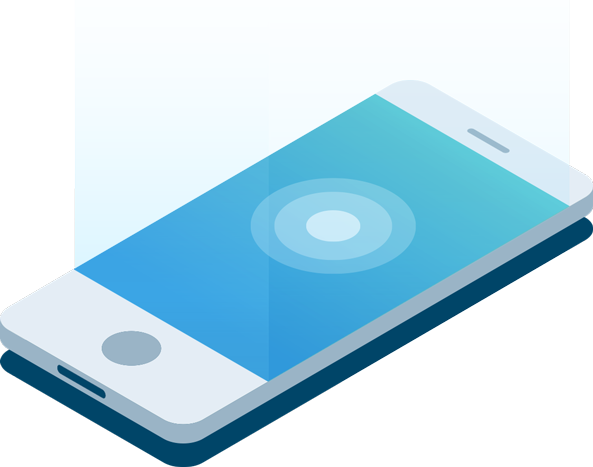 Call us on

0800 464 7235

Our trained advisors are here to help, so if you think an IVA proposal is one of the best debt solutions for you, don't hesitate to call us on 0800 464 7235 to speak to one of our trained debt advisors or click below to see if you qualify…

Check if you qualify
What kind of information is held on the Individual Insolvency Register?
On the Individual Insolvency Register, the following information is displayed once you enter an IVA:
Your name
Your address
Your gender
Your date of birth
The name of your Insolvency Practitioner
The commencement date of your Individual Voluntary Arrangement
Although the amount of information may seem substantial, it is crucial for distinguishing between individuals, particularly those with similar names, when searching the register.
Some individuals may view this as a security concern. If you believe having your address published on the IVA Register could pose a threat, you may appeal to the Insolvency Service to remove it. However, a strong case must be presented.
How long will my personal or financial information be held on the register?
The IVA Register keeps records of your IVA for three months after its conclusion. An IVA can end in three typical ways: completion, revocation, and termination.
When an IVA is completed, it indicates that you've successfully made all monthly payments throughout the payment term, and you are no longer responsible for the unsecured debts included in the arrangement. The completion process generally takes five to six years.
A revoked IVA is rare, as it implies that your creditors have reversed their initial decision to approve the arrangement. Should your IVA be revoked, it will likely happen near the beginning of the agreement.
Termination of an IVA happens when you violate the terms of the legally binding contract, typically by consistently failing to make monthly payments. Termination can occur at any stage of the arrangement, leaving you accountable for the debts encompassed in your IVA.
Check if you qualify
Who typically searches the Individual Insolvency Register?
Various parties might be interested in searching the Individual Insolvency Register. This register is often consulted to identify key information and details about an individual's insolvency status.
It is crucial to note that the Individual Insolvency Register is regularly accessed by a diverse range of individuals and organisations, these may include creditors, employers, financial institutions, and even individuals curious about their financial standing.
By searching the register, these parties can gain valuable insights into an individual's financial situation and make informed decisions based on the information obtained.
Insolvency-Based Restrictions for Employment in Certain Professions
Employers may consult the Register to verify if a potential or current employee is legally permitted to work in specific fields, as certain professions are limited to those without a history of insolvency. Such professions include:
Law enforcement
Legal sector
Select roles in Financial Services
For the majority of employers without a specific policy regarding personal insolvency, it is not likely that they will discover your IVA. Even if they do, it is not likely to pose a significant concern.
Insolvency Register's Role in Landlords' Financial Checks
Landlords may consult the Individual Insolvency Register to assess the financial history of prospective tenants. This information can be valuable in determining your ability to manage monthly rent payments.
Consequently, landlords might request additional security measures, such as advance payments or a guarantor, to mitigate potential risks.
Obtaining Credit from Lenders
As credit reference agencies can access the Register, having an Individual Voluntary Arrangement (IVA) on your record will affect your credit score and your ability to obtain additional credit.
Lenders, such as mortgage brokers and credit card companies, may hesitate to offer credit if they see you've previously faced difficulties in repaying debts.
However, with any debt solution, it is possible to gradually rebuild your credit score. The information about your IVA will be removed from your credit history six years after the commencement date of the arrangement.
Will my friends or family find out about my IVA?
The possibility of public access to the Individual Insolvency Register can cause concern for some individuals. They may worry about friends, family, or even employers discovering their past difficulties with debt repayment.
In reality, the majority of those who might search for your information in the Register are likely to be from the groups mentioned earlier (excluding your employer if you don't work in one of those industries).
It is highly unlikely that friends or family members not involved as creditors in the arrangement will ever learn about your IVA. As a result, you can concentrate on repaying your debts without added stress.
Check if you qualify
Where can I find debt advice and more information on IVAs?
IVA Helpline is here to assist. We work with many reputable IVA providers in the UK, we support numerous individuals in regaining financial stability each week. Contact IVA Helpline today for reliable financial guidance or assistance in identifying the most suitable debt solution for your needs.
Discover if you qualify to write off up to 81% of your unsecured debt.
Prefer to talk?

We're ready to listen and help you
Get Help Online
Answer a few simple questions and one of our experts will get in touch.
Get Help Online
Send us an email
Use our online form to get in touch and we'll respond as soon as we can.
Send email
Call us
Answer a few simple questions and one of our experts will get in touch.
Call Us