Getting help with Moorcroft Debt Recovery
Being on the debtor's end of the debt recovery process can be a stressful situation. The constant phone calls from debt collectors can be very unsettling, particularly given the current economic climate. Luckily, IVA Helpline has the knowledge and expertise to help.
We are going to tell you everything you need to know about one of the UK's most renowned debt collection agencies, Moorcroft Debt Recovery Limited.
Check if you qualify
What Is Debt Recovery?
In the event of an entity being owed money, they initiate a process to push debtors towards settling their accounts. Debtors, in this case, can refer to either individuals or companies. The types of debt a debt collection agency will pursue varies, but they could pursue anything from overdue student loans to unpaid medical bills.
To do this, companies will typically hire a debt collection agency such as Moorcroft Debt Recovery. The issue with this is that debt collectors can differ significantly in terms of their practices. Some of their practices are perfectly legal whereas others can lean towards being the polar opposite.
Before we get into Moorcroft Debt Recovery, you'll need a general overview of the debt recovery process.
Debt Recovery Process
Reminder Sent/b> – When you haven't paid a bill on time, you'll first be sent a reminder stating how much is owed and when it needs to be paid by. You might get a few more reminders before the debt collection process officially begins.
Letter Before Action (Final Reminder) – If you haven't paid after receiving a reminder, you'll be sent a 'final warning' of sorts: a letter before action (LBA). This will usually state you have seven days in which to make the payment or face the debt collection process beginning.
Credit or Administrative Hold – Depending on the type of entity you are dealing with, they may cease the provision of credit or services and close your account. In some instances, a creditor may stop contacting you at this stage, as they may not deem it a loss.
Final Notice – This is the last communication sent before the initiation of legal proceedings. A final notice will typically highlight a certain deadline by which debts can be settled prior to legal action being taken to further pursue the debt.
Legal Action – At this stage, creditors will generally choose one of two routes, small claims court or enlisting the services of a debt collection agency. Small claims court allows the respective sides to mediate and reach a court-mandated conclusion.
Please note that this process can vary depending on factors such as the nature of the entity to whom you are in debt. This is where our team of experts can guide you through dealing with debt collection and provide you with bespoke debt solutions.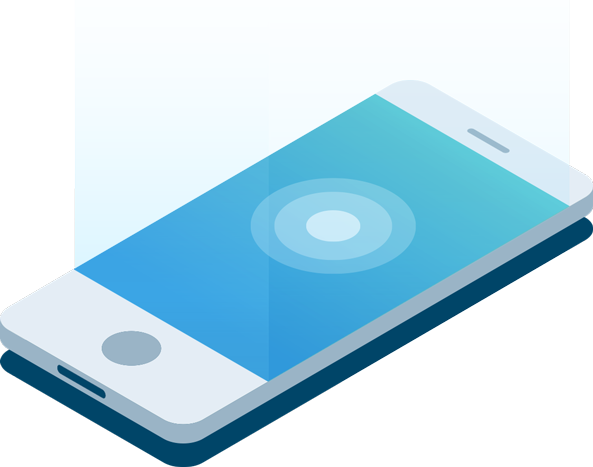 Call us on

0800 464 7235

Our trained advisors are here to help, so if you think an IVA proposal is one of the best debt solutions for you, don't hesitate to call us on 0800 464 7235 to speak to one of our trained debt advisors or click below to see if you qualify…

Check if you qualify
Who are Moorcroft Debt Recovery Ltd?
Also known as Moorcroft Group PLC and Moorcroft Bailiffs, Moorcroft Debt Recovery is a debt collection company based in Stockport, that, according to its website, is one of the UK's leading and most established debt collection agencies.
Moorcroft Debt Recovery purchases debts from other companies at a discounted rate and uses a variety of tactics to chase them. They do this via field agents who have a reputation for paying homes an unwelcome visit.
It's also important to note that they are authorised and regulated by the Financial Conduct Authority, so you can consider Moorcroft Debt Recovery legitimate within the eyes of the law. They are also members of the Credit Services Association, a trade association for the debt collection and purchase industry.
Why You Should Care About Moorcroft Debt Recovery
Research has shown that there is a direct correlation between people committing suicide and having substantial amounts of unpaid debts. This perfectly illustrates that being in debt can easily take a toll on one's mental health and that agencies should always be mindful of how exactly they collect debts.
In 2021, the number of UK households facing large debt tripled – a very worrying statistic. Debt collection companies such as Moorcroft Debt Recovery can potentially apply unnecessary pressure on these households. Moorcroft Debt Recovery will more than likely exhaust all available avenues to contact you before they begin court proceedings.
This is why IVA Helpline provides professional debt advice that can guide you through what can be a very complex debt collection process.
Check if you qualify
What Debts Do Moorcroft Debt Recovery Collect?
Moorcroft Debt Recovery collects the following unsecured debts:
HMRC debts.
Parking fines.
Court claims.
Council tax debts.
Credit card debts if your credit card provider uses Moorcroft Debt Recovery.
If you have debts that fall into these categories or are of a similar nature, then don't hesitate to get in touch with IVA Helpline for free advice on how to face them head-on.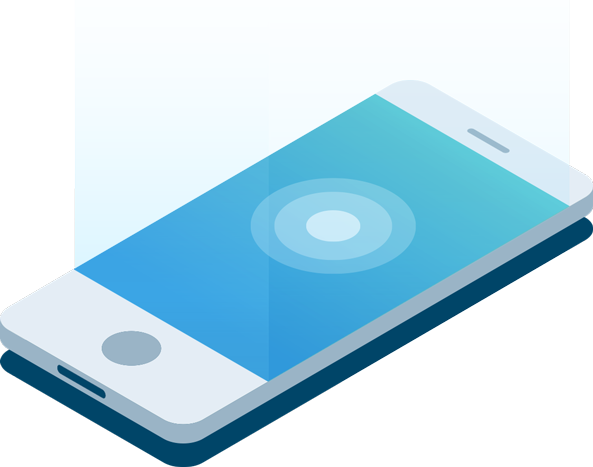 Call us on

0800 464 7235

Our trained advisors are here to help, so if you think an IVA proposal is one of the best debt solutions for you, don't hesitate to call us on 0800 464 7235 to speak to one of our trained debt advisors or click below to see if you qualify…

Check if you qualify
Who Do Moorcroft Debt Recovery Collect For?
Moorcroft Debt Recovery collects debt for the following:
United Utilities
Npower
O2
Virgin Media
What to Do When You Receive a Letter From Moorcroft Debt Recovery
If you've received a Moorcroft Group PLC letter informing you of your debt then the first step is to refrain from panicking, at this stage, they are simply doing what they are legally entitled to do. When you receive a letter from Moorcroft or any other debt collection agency, don't ignore it as doing so could make the situation worse.
Letters will typically contain your name, the outstanding amount, and the name of the original creditor. You need to closely inspect the letter to assess the accuracy of the information.
If any information doesn't look right then you can contact Moorcroft Debt Recovery to address this, however, consulting an IVA Helpline expert would be a safer first step.
How To Stop Moorcroft Debt Recovery Communications
The simple answer, and the answer that a debt collection company would like to hear, would be to settle your debt. But what a lot of these companies don't understand is that settling your debt is rarely that straightforward.
If you owe money and are receiving communications but cannot immediately pay Moorcroft Debt Recovery, then you should get in touch with IVA Helpline.
Our debt solutions experts will run a comprehensive assessment of your situation to find a practical solution to write off your debt.
What Are My Options To Deal With Moorcroft Debt Recovery?
Assuming that you're part of the growing number of people who cannot afford to immediately settle their debt, then are three options you can try.
To ease debt collection proceedings, you can contact Moorcroft Debt Recovery and set up an affordable monthly repayment plan that is tailored to your needs and, most importantly, your wallet. With this arrangement, you'll be paying less than the Moorcroft Debt Recovery settlement figure, but it won't be good for your credit rating.
Arrange a Debt Relief Order. With a Debt Relief Order (DRO), you will be exempt from having to pay off certain debts within a specified period, which is usually around 12 months. Moorcroft Debt Recovery won't be able to demand payments for the duration of the DRO. At the end of the DRO period, the debts that it initially covered will be written off and you won't have to pay them. Note that this arrangement does have some exclusionary criteria and also won't do much good for your creditworthiness.
Lastly, you can declare yourself bankrupt. Bankruptcy is a legal status during which the debts you cannot pay are cleared. To be considered legally bankrupt, you have to owe money that is greater than the sum of your assets.
This is extreme but it often becomes a reality for a lot of people. At IVA Helpline, we'll do our best to find a solution that can prevent you from having to consider this option.
Will An Individual Voluntary Arrangement (IVA) Help My Debt with Moorcroft?
An individual voluntary arrangement is a legally binding agreement between a debtor and a creditor to pay all or a portion of your debt over a period of time. Because it is legally binding, it has to be based on a county court judgement and your creditors are obligated to abide by it.
Having an IVA can provide some much-needed relief as it means that your creditors cannot charge interest on your debt nor can they chase you to pay your debt.
Throughout the duration of the IVA, debtors are required to make the agreed payments, inform their IVA providers of changes to their income, and avoid taking out any new credit without receiving permission to do so.
If want to apply for an IVA without a debt management company then you can always search for an insolvency practitioner, although this might not necessarily be the easiest way to do this.
What Moorcroft Debt Recovery Can Do:
Visit your home address.
Make a request for you to settle your debt with them.
Contact you via phone or email to discuss your debt and formulate a payment plan.
What Moorcroft Debt Recovery Can't Do:
Harass you.
Visit your work address.
Repossess your assets or clamp your car.
Impersonate a bailiff or similar enforcement authority.
Discuss your debt with parties that legally don't need to be involved (including others living at your address).
Forcefully gain access to your home and refuse to leave when instructed to do so.
Engage with you in a manner that causes a disturbance or can be seen as threatening.
If you feel that Moorcroft Debt Recovery has been treating you in an unjustifiable manner then you should start off by directly logging a complaint with the agency. This is best done via written correspondence for the purposes of record-keeping. If nothing tangible comes of this, then your next step should be complaining to the Financial Ombudsman Service.
Contact IVA Helpline Today if You are Struggling With Debt
Debt collection companies like Moorcroft Debt Recovery can be a pain to deal with but simply ignoring their communications won't improve your situation. With debt, the sooner you take action, the better off you'll be in the long run.
Our dedicated team of debt solutions experts can provide you with the free debt advice and free debt counselling that you've been looking for.
If you have outstanding debt, feel like you are being treated unfairly by a creditor, or recently received a communication from Moorcroft Debt Recovery Limited, then be sure to contact IVA Helpline on 0800 464 7235 or email us at hello@ivahelpline.co.uk.
Frequently asked questions
Prefer to talk?

We're ready to listen and help you
Get Help Online
Answer a few simple questions and one of our experts will get in touch.
Get Help Online
Send us an email
Use our online form to get in touch and we'll respond as soon as we can.
Send email
Call us
Answer a few simple questions and one of our experts will get in touch.
Call Us