Where To Start With Crisis Loans
Unfortunately, the UK government and the Department of Public Welfare (DPW) are no longer offering Crisis Loans. Therefore you cannot apply for a government Crisis Loan online or through the post.
These loans have been replaced by a variety of other financial aid options, most notably the Budgeting Loan.
Here at IVA Helpline, we can assist you with these other options to help mitigate financial difficulty.
In this article, we will explain some of the other options available and help you to decide what your best course of action may be.
What Were Government Crisis Loans?
A Crisis Loan is a government loan that the UK offered to those who were experiencing financial problems; specifically to cover their daily living expenses. These loans were designed to provide emergency help with finances, especially for individuals who were low income or had a benefit claim.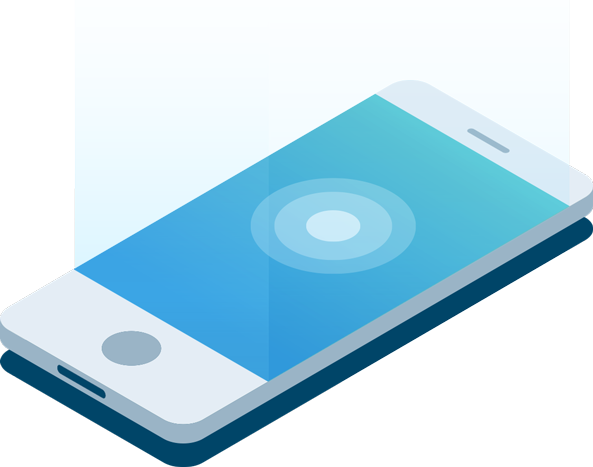 Call us on

0800 464 7235

Our trained advisors are here to help, so if you think an IVA proposal is one of the best debt solutions for you, don't hesitate to call us on 0800 464 7235 to speak to one of our trained debt advisors or click below to see if you qualify…

Check if you qualify
What Has Replaced the Government Crisis Loan?
Today, although the Crisis Loan is no longer available from your local council, several other options are, namely the Budgeting Loan. The social fund Budgeting Loan has effectively replaced the Crisis Loan and is one of the most commonly relied upon forms of financial help today.
Social fund Budgeting Loans
A social fund Budgeting Loan is designed to assist those who are low income, such as those who receive employment and support allowance. It's designed to help with handling essential costs of living expenses or as emergency help to pay for unexpected expenses.
How do Budgeting Loans work?
Budgeting Loans are very simple. They are interest-free and you only pay back the amount that you accept in the loan offer letter. Repayments are deducted automatically from your benefit payment, so you never have to worry about making the payment yourself.
What can Budgeting Loans be used for?
Your budgeting Loan can be used for a wide range of things; including:
Household equipment, such as appliances and furniture
Footwear and clothing
Expenses related to job seeking
Paying for rent in advance
Costs associated with a funeral
Maternity related costs
Expenses related to moving to a new home
Repaying a hire purchase loan
Costs associated with travel inside the UK
Home improvement costs, such as security or maintenance
Repaying loans that were taken for any of the above expenses
Do You Qualify For A Budgeting Loan?
To qualify, you must have received at least one of the following in the past 6-months:
Income Support Allowance
Pension Credit
Income-Related Employment and Support Allowance
Income-Based Jobseeker's Allowance
How To Apply for a Budgeting Loan Online
You can apply for a Budgeting Loan either online or through the post – the IVA Helpline can help you decide the best way.
After you apply for a Budgeting Loan
The currently established timeline for the DWP (Department for Work and Pensions) response and action to an application form depends upon the method in which you apply.
If you apply online, the DWP has between 7 to 21 days to either approve or deny your application. An email or text message notification will typically arrive within 7 days, while an actual decision letter can take up to 21 days to arrive by post.
For mail-in applications, the DWP has up to 21 days to forward to your decision regarding your application, which will arrive via the post.
How Soon Will You Receive Your Budgeting Loan?
Technically, it can be between 2 and 42 days due to any number of circumstances, including how busy the DWP office is.
If you are approved for a loan, and you accepted the loan offer, the DWP then has the following time frames in which to deposit the money into your account.
After accepting the loan and repayment offer online, you will receive the money within 7 days.
After accepting the loan and repayment offer via post, you will receive the money within 21 days.
Once the money is deposited into your account, the DWP will send you a text message informing you that your money has arrived and is ready for you to use.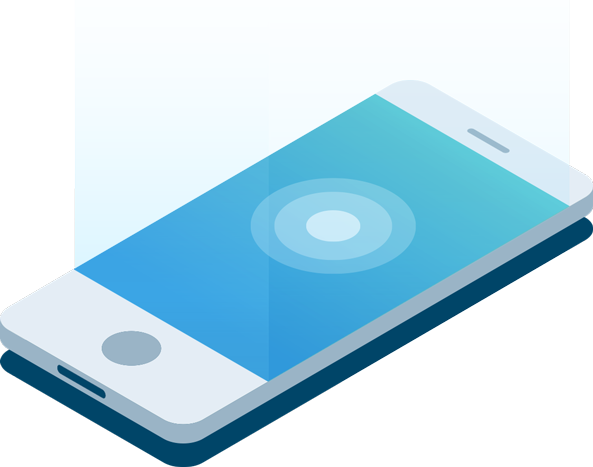 Call us on

0800 464 7235

Our trained advisors are here to help, so if you think an IVA proposal is one of the best debt solutions for you, don't hesitate to call us on 0800 464 7235 to speak to one of our trained debt advisors or click below to see if you qualify…

Check if you qualify
How Much Can I Borrow?
There are varying loan amounts in which budget loans can be approved, and each depends upon an individual's specific situation. Having said that, the lowest amount that will be approved for any Budgeting Loan is £100.
Currently, the following scheme is in effect regarding loan amounts and the maximum amount you can be approved for given your specific circumstances:
A single person is eligible for £348
An individual with a partner is eligible for £464
If you claim or have a partner with a Child Benefit claim, the eligible amount is £812
Budget Loan Repayments
The good thing about Budgeting Loans is that they are interest-free, so you are only paying back the amount you agreed to accept. Along with the offer for the loan, you will also receive the repayment schedule that will be in effect upon your acceptance of the loan.
By accepting the loan offer, you are also, by default, accepting not only that you are required to repay the loan, but that you make the repayments as scheduled in the offer letter.
Typically, you will have 2-years to repay the loan, and the payments are most commonly deducted directly from your benefit payment.
However, if your benefits claim terminates before all the repayments are made, the DWP will send you a letter informing and directing you of your options.
Normally, you have the option to either pay the loan off in full or continue to make monthly repayments according to the original schedule.
Other Forms Of Financial Support Are Available From The Government
A Budgeting Loan may not be the only financial help option that is available to you.
Hardship Payment
A Hardship Payment is another type of Universal Credit loan handled through the Jobcentre. It's for individuals who have been sanctioned or penalised for fraud but need assistance with living expenses.
Typically, the loan is repaid by monthly deductions from your Universal Credit until the total sum is paid back.
To qualify you must:
Be at least 18 years of age or 16 in cases of fraud.
Prove that you are in financial difficulty and struggling to meet the basic needs of either yourself, your child, or a young person who is dependent upon you. (Basic needs include living costs such as housing, food, hygiene, and heating.)
Prove that you have attempted to budget and spend your current income responsibly, and yet you continue to struggle.
Establish that you have exhausted all other sources of potential financial assistance.
Have satisfied all of the job-related activities you were responsible for in the previous 7 days before applying.
Personal Independence Payment
A PIP, or Personal Independence Payment, is for those who have both a long-term mental or physical disability or condition and have difficulty with mobility or conducting daily tasks.
Discretionary Housing Payment
The Discretionary Housing Payment is available to those who either currently receive housing benefits or the housing element of Universal Credit.
Short term benefit advance
A short term benefit advance is an advance you can get on your benefit payment under certain situations, such as having made a new claim or having not yet received a benefits increase.
How To Find Out More On Improving Your Financial Situation
If you believe you may be eligible for any of these financial assistance options, please contact the IVA Helpline for more assistance. We can help you determine what you are eligible for and help you to apply and receive the amount you deserve.
Final Thoughts
While Crisis Loans are no longer an option, there are several other options available, at least one of which you most likely are eligible for.
At IVA Helpline, we offer free advice about these options and as well as how to assist you in finding a better way than simply living to your next benefit payment. We are here for you.
Frequently asked questions
Prefer to talk?

We're ready to listen and help you
Get Help Online
Answer a few simple questions and one of our experts will get in touch.
Get Help Online
Send us an email
Use our online form to get in touch and we'll respond as soon as we can.
Send email
Call us
Answer a few simple questions and one of our experts will get in touch.
Call Us