Who is Lowell Financial Ltd?
No one out there relishes the idea of owing someone else money. Debt can be an extremely stressful state to be in, especially when dealing with debt collectors like Lowell Financial, but it doesn't have to be.
This is why IVA Helpline is committed to providing reliable debt solutions, but before we get into that, here's everything you need to know about Lowell Financial and debt collection.
The Lowell Group is a debt company comprising Lowell Financial Limited, Lowell Portfolio, and Lowell Solicitors. Lowell Financial Debt Collectors are the ones who do the debt chasing, but all the companies within the group work together throughout the collection process.
Lowell Financial operates by purchasing the debt from other companies so that it legally becomes owed to them. They then start looking in the direction of the debtor to settle the debt.
Check if you qualify
Why should you care about Lowell Financial Ltd?
When it comes to addressing debt, Lowell Financial is more relevant than Lowell Portfolio and Lowell Solicitors because it can make your life difficult in several ways. Here are a few of the things Lowell Financial are known to do:
Make frequent contact with you to discuss your debt and a repayment plan.
Tarnish your credit score by reporting your debt to credit agencies.
Employ the services of bailiffs. This only comes if you ignore a court order.
Initiate formal legal proceedings, forcing you to pay via a court ruling.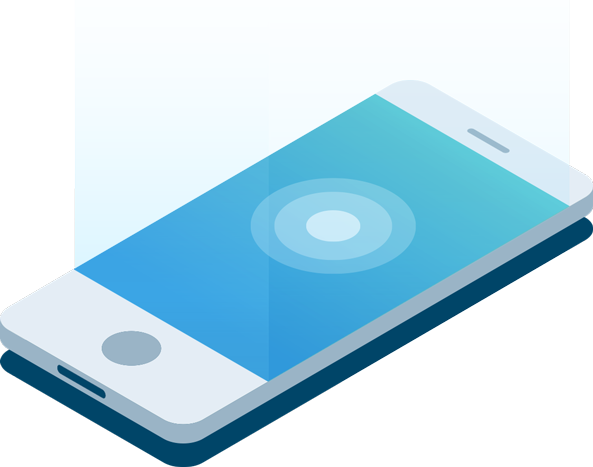 Call us on

0800 464 7235

Our trained advisors are here to help, so if you think an IVA proposal is one of the best debt solutions for you, don't hesitate to call us on 0800 464 7235 to speak to one of our trained debt advisors or click below to see if you qualify…

Check if you qualify
What debts does Lowell Financial Ltd collect?
Lowell Financial primarily collects unsecured debts. For those unfamiliar with this practice, unsecured debt can be any debt with no collateral backing. The following are examples of debts that Lowell Financial collect:
Utilities – Gas, electricity, and water.
Banking and financial services – Loans, overdrafts, and credit cards
Telecommunications – Phone, broadband, and TV contracts.
Home shopping – Anything related to catalogues and online shopping accounts.
How old is the debt that Lowell Financial Ltd collects?
In certain instances, a debt is passed to a collection agency, despite the debt no longer being active. This is a debt that is statute-barred or, in other words, has outlived the terms of its repayment. Debts typically become statute-barred when they are over 6 or 7 years old. If your debt is statute-barred, then be sure to get in contact with Lowell Financial, as soon as possible.
Check if you qualify
Who do Lowell Financial Ltd collect for?
Lowell Financial doesn't actually work for any other companies, but they do collect debts for big-name companies such as:
O2
Littlewoods
Capital One
Vanquis Credit Cards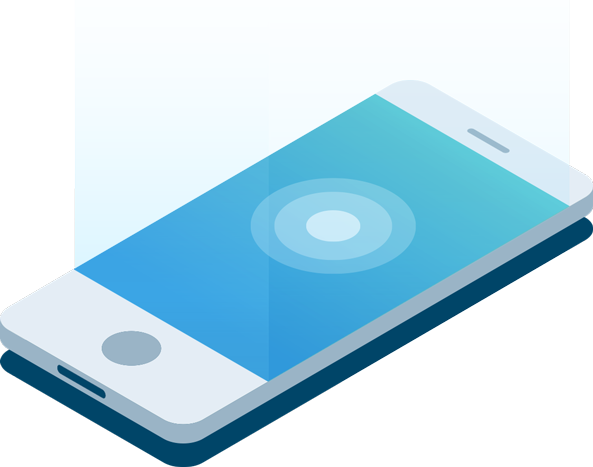 Call us on

0800 464 7235

Our trained advisors are here to help, so if you think an IVA proposal is one of the best debt solutions for you, don't hesitate to call us on 0800 464 7235 to speak to one of our trained debt advisors or click below to see if you qualify…

Check if you qualify
What to do when you receive a letter from Lowell Financial Ltd?
If you receive a letter from Lowell Financial, panicking is the last thing you should do. Like most debt collectors, there is very little that Lowell Financial can do initially. This is, of course, assuming that you haven't ignored their communications for weeks on end.
Upon receiving the letter, you should immediately contact Lowell Financial to confirm the details in the letter. The key details you should confirm are the debtor's name, the debt owed, and the original creditor's name.
Confirming the accuracy of the information is important as sometimes these companies may contact the wrong person or accidentally put an extra zero at the end of the amount owed.
How to stop Lowell Financial Ltd communications
The simple and least desirable answer would be to pay Lowell Financial. But if you're reading this article, chances are you are here because payment is not an option, which is understandable. Here's how you can stop communications from Lowell Financial:
Get in touch with IVA Helpline – Our debt solution experts can assess your situation to find a quick and stress-free solution to settle your debt with Lowell Financial.
Invoke the Debt Respite Scheme – This option grants temporary protection from your creditors for up to 60 days. You'll still need to pay Lowell Financial, but at least you'll have sufficient time to seek out debt solutions.
What are my options to deal with Lowell Financial Ltd?
Listed below are a few methods you can use to get Lowell Financial off your back:
Get an IVA – This agreement can see you paying off all or a part of your debt. An IVA will give you more control over your assets than bankruptcy.
Devise a Debt Management Plan – This will require collaboration with Lowell Financial but generally is favourable for both parties. You can arrange a payment plan with your creditors, which will more than likely mean making smaller monthly payments over a certain period.
Administration Order – This is when you have a high or county court judgement against you and can't pay. It involves you making monthly payments to your local court. This option is only viable for debts less than £5,000.
What Lowell Financial Ltd can & cannot do
For the debt recovery process to go smoothly on both ends, both sides need to have a strong understanding of what they legally can do and what infringes upon the law. Because some debt collection agencies are known to leverage unscrupulous tactics to accomplish their objective, here's a quick summary of what they can do and can't do during the process:
What they can do:
Issue you with a request to settle your debt.
Visit your home to make queries regarding the payment of your debt.
Get in touch via phone and email to discuss your debt and possible settlement options.
What they can't do:
Use intimidation tactics, such as profane language, to scare you into settling.
Visit your workplace to discuss your debt.
Discuss your debt with parties that have no direct involvement, including family members and friends.
Misrepresent themselves as a government official or any entity other than themselves.
How can you tell if a collection agency is a legitimate company?
There are quite a few ways in which you can gauge the legitimacy of a debt collection agency. Many of the following points are linked to behavioural traits and are thus more telling signs.
If you encounter a debt collection agency that displays any of the following traits, don't completely ignore their debt communications, as they may still be legitimate. Instead, exhaust your options in terms of confirming their legitimacy first.
Here are some things to look out for:
FCA registration – In the UK, all debt collectors must be authorised and regulated by the Financial Conduct Authority. Every debt collection company should have a Firm Reference Number. You can cross-reference this number on the FCA website to verify their registration status.
FCA registration is a must, so if a collection agency is not registered under the FCA, its practices cannot be considered legitimate.
CSA membership – While it is not a legal requirement for a debt collector to be registered with the Credit Services Association, it is somewhat telling if they aren't. The CSA is a non-profit organisation that offers members guidance regarding their practices and can enhance credibility.

It effectively doesn't hurt a debt collector to be part of the CSA, so if they aren't, that does say something.
Withholds information – If a debt collector is trustworthy, they'll have no problem relaying information such as the name of the entity you owe money to, the amount you owe, and their contact details.

If a debt collector doesn't give you this information upon request or initial contact, they must follow up with a written notice within five days.
Pressures you for payment – While debt collectors are well within their right to certain tactics that might be seen as robust, there is a limit. Legitimate debt collectors shouldn't and won't pressure you to make payments via money transfer or prepaid card.

Scammers like to use these payment methods as they are untraceable and make it very hard to get your money back. Always be on the lookout for this.
You don't recognise the debt – If a supposed debt collector contacts you and tells you that you owe an amount you don't recognise or to an entity you have not dealt with, then they have to send you a written notice to dispute the debt. You can also write to the debt collector to request more information.

This is when scammers show their true colours, as they often won't follow up on such requests or will follow up with a poorly written letter.

If you're unsure about the legitimacy of a debt letter or company, get in touch with IVA Helpline's team of experts who can help you spot the difference and give you more information about how to apply for an IVA.
Asks you for confidential financial information – If an agent from a debt collector asks you for sensitive information, such as your account number, then you should not provide them with it. Scammers can use even the simplest of information to commit identity theft.
Do I have to pay Lowell Financial Ltd?
Debt rarely goes away on its own, so, if you can, it's advisable that you pay Lowell Financial upon the initial receipt of contact. If you don't have the funds to settle your debt readily available then it's still worth maintaining communication with Lowell to discuss your repayment options.
Is Lowell Financial legit?
Given that they and all their connected companies are registered with the Financial Conduct Authority, Lowell Financial Ltd is indeed a legitimate company.
What happens if I ignore contact from Lowell Financial?
Ignoring contact from Lowell Financial won't do much to help your cause. It may even result in your debt increasing. Depending on how Lowell decides to approach the debt collection process, they could make a request from the court to send bailiffs to your home or take money from your wages.
Ignoring a debt collector may buy you some time to think but this is a very temporary solution to a long-term problem. There is also a slight chance that ignoring a debt collector may result in them giving up on the debt but this is extremely risky and rarely happens.
If you ignore Lowell Financial, they simply keep contacting you and reporting you to credit bureaus while your debt continues to grow. You could also be missing out on an opportunity to write off your debt as debt collection agencies occasionally offer favourable repayment options to debtors that are compliant.
Can Lowell Financial Ltd take me to Court?
Depending on the sum of your debt, a debt collector may go to great lengths to recover it, particularly in instances where their communications have been ignored. If you ignore their phone calls and letters then they could take you to court.
During court proceedings, a judge will determine whether you actually owe the sum mentioned. If they find that you do indeed owe the debt, they can issue a court order which will effectively force you to pay the debt.
Being taken to court over your debt is not an ideal situation, as the debt may have increased due to fees and interest. If you actively engage Lowell Financial to discuss the debt, they may pause the debt which can then give you more time to explore your options.
Can an IVA stop Lowell Financial Ltd from chasing Me?
Setting up an IVA can be a viable solution in terms of curtailing Lowell Financial's pursuits. If you fail to make payments, Lowell Financial may issue a County Court Judgement or Charging Order. Luckily, an IVA can protect you from this form of action.
An IVA, or Individual Voluntary Agreement, is a legally binding agreement between you and your creditor, to settle all or a portion of your debt. Once agreed, a creditor cannot contact you regarding your debt during this period and also cannot back out of an IVA.
It's worth noting that if you fail to adhere to the agreed repayment plan, the IVA may fall away which could result in you owing more than the initial amount. You may also have spending restrictions and you'll be added to the public Insolvency Register which affects your credit record for 6 years.
How to protect yourself when dealing with debt collectors
People often get intimidated upon hearing that the call they just picked up is from a debt collection company. Fear and panic won't do much to help your situation; all you need to know is how to deal with them effectively. Here are some things you can do to protect yourself:
Ask for a callback number – Calls from debt collectors generally come when you least expect them, which can throw you off guard. If you're not comfortable with providing any information, then you can always ask for the caller's name, the company's address and contact details.

If you call them back and they don't get back to you or answer with a different name, it may be a scam.
Don't rush payments – Before making any payments, ensure you have received a written notice about the debt and verified the necessary information.
Contact the initial creditor – If you have suspicions about a debt collection agency, you can always contact the original creditor to verify whether they have assigned the company the task of collecting the debt. Remember that some debt collectors outright purchase the debt from the original creditor.
Know your rights – The UK government has strict laws stipulating how debt collection agencies can operate. If you feel a debt collector has infringed upon your rights or is not legitimate, you should file a complaint with the relevant authorities.
What is the Financial Ombudsman Service?
An ombudsman, ombudsperson, or ombud is an official typically appointed by the government to investigate complaints against a company or organisation.
The Financial Ombudsman Service (FOS) is thus merely a service that settles complaints between individuals and companies that provide financial services.
How it can help you
The FOS can investigate your case to determine whether an outcome is fair for a particular situation. They consider the relevant rules, laws, and best industry practices.
They typically hear the following cases:
Instances in which people aren't the ones who owe the debt.
The debt owed is not the correct amount.
People who feel they are being contacted too frequently regarding the debt.
The business is further pressuring people who are experiencing financial difficulty.
Contact IVA Helpline today if you're struggling with debt repayments
As soon as you receive any form of communication from a debt collection company like Lowell Financial, you must take the appropriate action. Debt doesn't just go away on its own, so you must find a way to make it go away.
Luckily, IVA Helpline has a team of debt solution experts that can guide you through the necessary steps. We do our best to tailor our free debt advice to your situation and provide tangible solutions to help you get your debt balance to zero.
If you just received a debt letter from Lowell Financial Ltd, know a friend who is in debt, or feel a creditor is using illegal strong-arm tactics on you, then get in touch with IVA Helpline today. You can reach us on 0800 464 7235 or email us at hello@ivahelpline.co.uk.
Frequently asked questions
What is Lowell Financial's address?

Lowell Financial's registered office address is Ellington House, 9 Savannah Way, Leeds, LS10 1AB.

What is the Financial Conduct Authority (FCA)?

The Financial Conduct Authority is the body that monitors financial services firms and financial markets in the UK. They regulate approximately 50,000 firms to ensure that the country's financial markets are honest, competitive, and fair.

If you have a grievance related to the practices of Lowell Financial debt collectors, then the Financial Conduct Authority is an ideal authority to contact.

What is an IVA?

An Individual Voluntary Arrangement or IVA is an agreement between

If an IVA sounds like a viable solution to your debt problems, then you can use an insolvency practitioner who can determine what an affordable monthly payment plan could be and the length of the IVA.
Prefer to talk?

We're ready to listen and help you
Get Help Online
Answer a few simple questions and one of our experts will get in touch.
Get Help Online
Send us an email
Use our online form to get in touch and we'll respond as soon as we can.
Send email
Call us
Answer a few simple questions and one of our experts will get in touch.
Call Us